We've all been warned not to talk to strangers, but, when one grandma's not so tech-savvy fail hit the internet, we couldn't help but fall in love.
On November 15th, 17-year-old high school senior Jamal Hinton was sitting in class at Desert Vista High School in Phoenix, Arizona when he received a text message from an unfamiliar number inviting him to Thanksgiving dinner. When he asked who it was, the sender stated that it was his grandma, but, after exchanging photos, the two discovered that it was a mix-up. Hinton didn't shy away from asking if the offer still stood, and, to his surprise, the woman kept his invitation open, stating "that's what grandmas do ... feed everyone!"
Wanting to share the hilarious series of events, Hinton's friend Ronald, in true millennial fashion, took to the internet, posting screenshots of the exchange on Twitter. The text conversation took the internet by storm, and the tweet has since received more than 150,000 retweets and nearly 400,000 likes, along with an abundance of comments that range from encouraging him to go to comments calling her the MVP of grandmas. Apparently, nobody can get enough adorable grandma stories.
There was only one problem: he forgot to crop out her number from the screenshots, and, since going viral, the bighearted grandma has received about 600 texts from complete strangers asking if they, too, can be invited to Turkey Day dinner -- and that's a little much even for a grandma who wants to feed everyone. The woman, Wanda Delch, has since changed her phone number.
As for that offer to come to Thanksgiving dinner? It's still standing. In fact, the offer has been extended to Hinton's whole family. Hinton and Delch met the other day.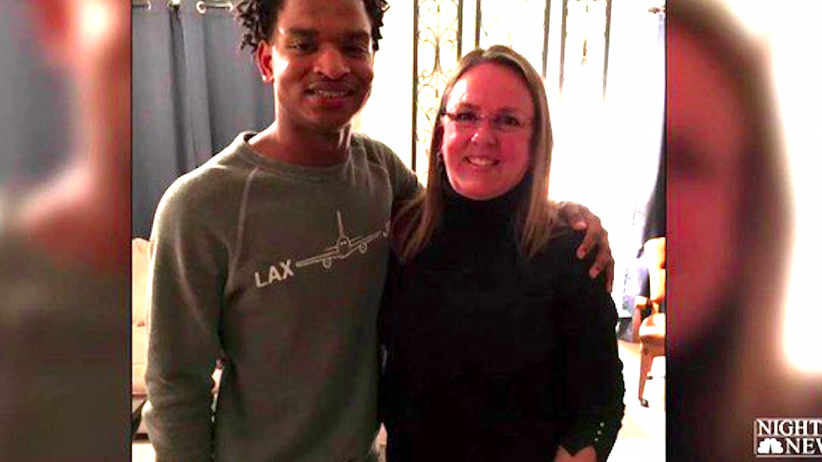 entrepreneur.com
So, in this season of giving thanks, let's thank this grandma and her hilarious mishap that led to a heartwarming story.