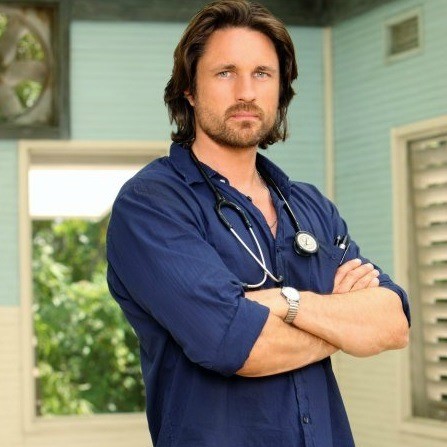 Courtesy of fashionnstyle.com
It's not been long since Shonda hope-ruiner Rhimes shocked everyone by terminating Patrick Dempsey's role on Grey's Anatomy as Derek Shepherd. However, it seems that the never-ending show has already found a brand-new series regular in Martin Henderson.
The Ring star will be playing a surgeon in this forthcoming season of Grey's Anatomy, most probably making his way to Grey Sloan Memorial Hospital. However, even that is not certain, as no more details have been revealed regarding his role. Martin Henderson has previously appeared on the small screen as another surgeon on Off the Map, which just happened to be yet another ABC drama by Shonda Rhimes. If you do the math, he only seems like a fitting addition to the cast of everyone's favorite medical drama, doesn't he?
Grey's Anatomy is returning to ABC this coming fall with its forthcoming, twelfth season. Even though it will be quite impossible to replace McDreamy, the show seems to be willing to at least make an attempt by casting Martin Henderson. All we have to do is wait to find out how that goes on September 24, 2015.