Taking his 9 lives further than other felines, meet the new world record holder for oldest living cat! His name is Scooter, and he is 30 years old.
Scooter was born on March 26, 1986 and lives with Gail Floyd. Gail has been with Scooter since the day he was born – and the two are practically inseparable!
Scooter goes almost everywhere with Gail, and is her own personal furry alarm clock. He wakes her up every morning at 6am with stimulating conversation, and is always waiting by the door when she comes home.
"He likes to see new places and he likes people," Gail said when asked how she thinks Scooter has lived so long. Scooter and Gail have traveled to 45 of the 50 states together; Scooter even visits Gail's mother in the nursing home!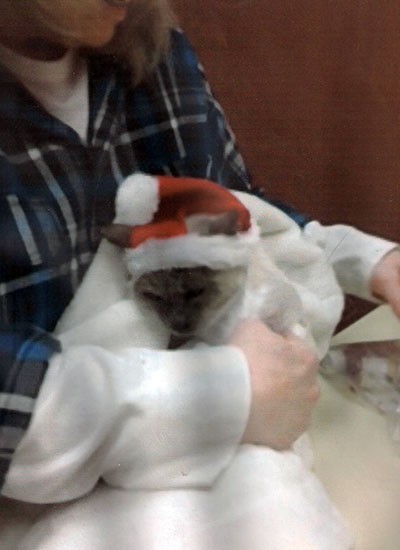 Guinness World Records
Talk about adorable!
Everyone who knows Scooter describes him as "a active cat, full of energy and playful."
Unfortunately, even the most active of animals has a setback. For Scooter, he broke his leg in October 2014. Since then, he has had countless medical tests and treatments to keep him on his feet. His vets say he "is quite an amazing cat, with a strong will to live."
According to the Guinness World Records site, Scooter "enjoys getting blow dried after a bath and his favourite snack is chicken – which he's treated to every other day."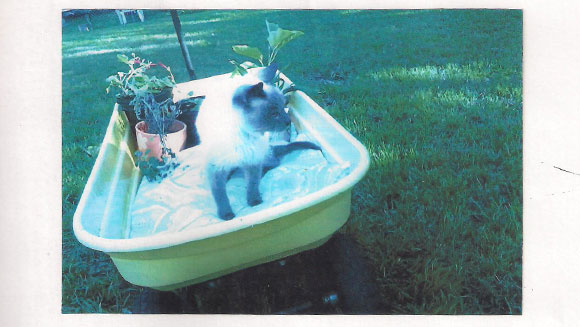 Guinness World Records
A cat who likes baths? Color me surprised!
Before Scooter, the oldest cat was 26-year-old Corduroy, who was born August 1989 in Sisters, Oregon.
The next step is getting all of those travel pictures from Gail!