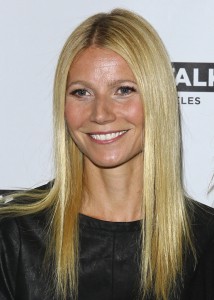 Courtesy of Time
Shane Avery Senior Staff Writer
@ShaneAvery
This woman is seriously out of touch. After a recent appearance, Gwyneth Paltrow
 is coming under fire for some comments she made
, which compared being trolled online to war. Gwyneth has always been the target of critics, and her recent comments are not going to bring them to a halt anytime soon. She said "You come across [online comments] about yourself and about your friends, and it's a very dehumanizing thing. It's almost like how, in war, you go through this bloody, dehumanizing thing, and then something is defined out of it. My hope is, as we get out of it, we'll reach the next level of conscience."
What!? Okay, I understand her feelings may get hurt sometimes, but this is ridiculous. What do you guys think of Gwyneth's recent comments??
Keep Up With PopWrapped On The Web!