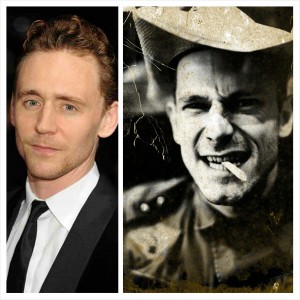 Shane Avery
Senior Staff Writer
Well, this just seems ridiculous.
Currently,
Avengers'
star (and British actor) Tom Hiddleston is filming a biopic based on the turbulent life of country icon Hank Williams, who died at the very young age of 29 after battling alcohol and Rx drugs. Now, Hank's grandson Hank Williams III, has sounded off on the casting saying that only an American should be playing his legendary grandfather. Williams III also chimed in saying that the right casting choice would have been Matthew McConaughey, who proved his acting chops in
Dallas Buyers Club
. I'm sorry, but are you seriously telling me HANK WILLIAMS III watched
Dallas Buyers Club
? What do you guys think? Is Hank III right about the casting? Or do you think Tom will nail the role??
Keep Up With PopWrapped On The Web!