Suicide Squad officially hits theaters August 5th, and so much about it's team up of super-villains, continues to be revealed. Over a year ago, the official first look of the full suicide squad was revealed.
This reveal showed the full super-villain team ready for action, packed with characters played by Will Smith, Viola Davis, Jared Leto, Cara Delevingne and more.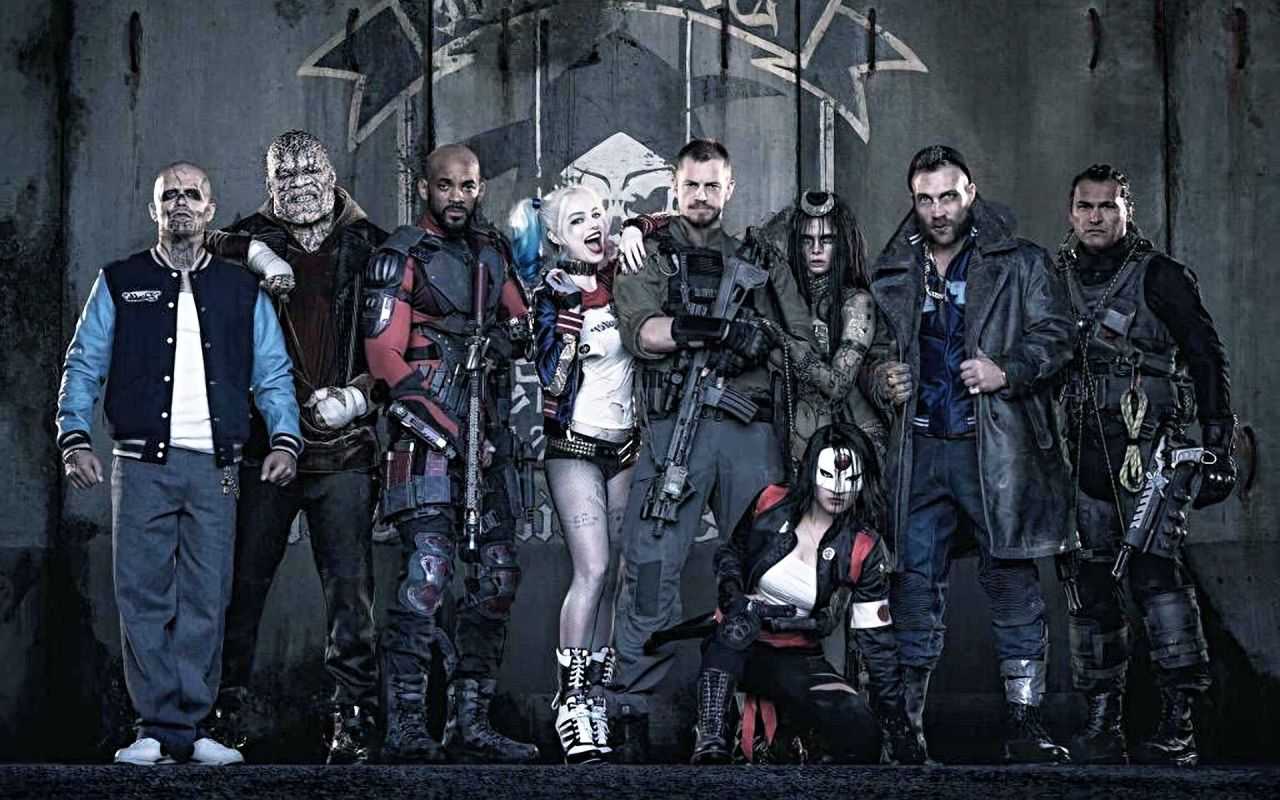 ziffdavisinternational.com
One of the main things to stand out was not only the Joker and his original new look, but also the first appearance of Margot Robbie's Harley Quinn on the Silver Screen. The thing that stood out the most with the new debut of these characters was David Ayer's edgy new retro depiction of these iconic DC super-villains.
The Joker now had tattoos and Harley Quinn had on some never before seen retro gear. Maxim.com revealed that there were several other retro and edgy new looks for Harley Quinn that David Ayer and the rest of the Suicide Squad production team had considered.
While many fans expected the first look of Harley Quinn to be of her classic red and black jester costume, (debuted in Batman: The Animated Series), this edgy new retro look is what stuck for the debut of Harley Quinn in Suicide Squad.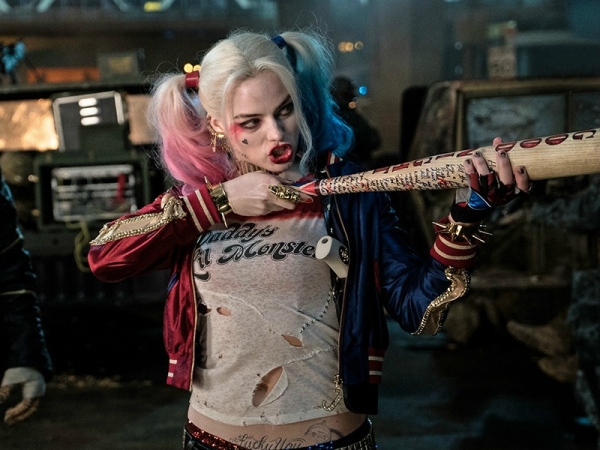 techtimes.com
According to Batman-News.com, Entertainment Weekly actually got to talk with the Harley Quinn costume designer Kate Hawley. They got an in depth look of what exactly went into the idea of Harley Quinn's new costume.
According to Hawley, the designer crew looked towards  Mexican drug cartels and rock and roll stars like Courtney Love for Harley's new look. Hawley told EW, that their inspiration was to make Harley Quinn her own type of sexy. "It was understanding how do we make her feel sexy by owning it as opposed to what a man thinks is sexy," she said.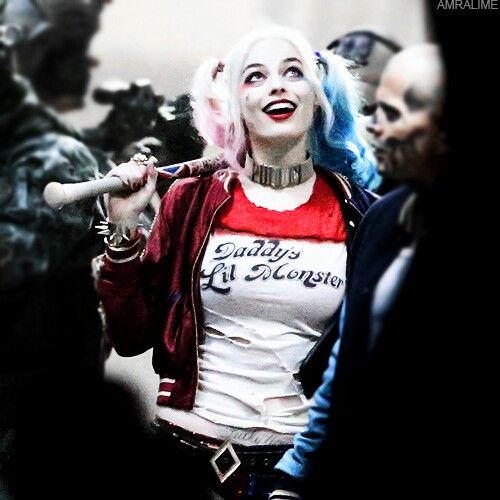 pinimg.com
It appears Kate Hawley and the costume crew accomplished exactly that, as Harley Quinn's new costume has not  only made her stand out amongst the Suicide Squad, but Margot Robbie's depiction of the eccentric super villain has made many fans have "heart-eyes" over the first view of Harley Quinn on screen.
So with Suicide Squad set to hit theaters in less than a month, are you satisfied with Harley's new look, or would you have rather had the alternate costume choices for Margot Robbie's new character?