JK Rowling's Harry Potter and the Cursed Child has been getting a lot of buzz lately! Those of us who have yet to get tickets to see the stage play (when it comes out July 30) are thoroughly disappointed.
Luckily, the script book is coming out July 31! The final cover art of the script book looks eerily similar to the not-so-final piece they showed us back in February... with a few exceptions.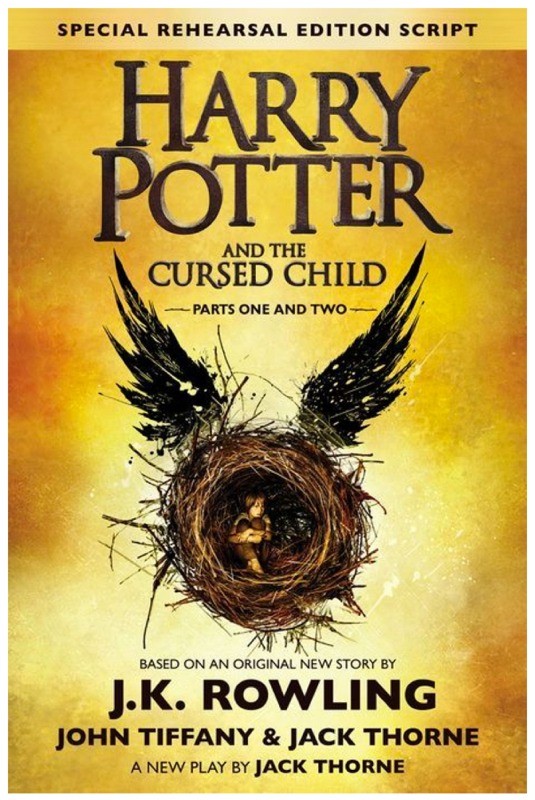 hypable.com
Because we're all Harry Potter fans – and because they love us –Hypable published a list of some key differences between the released art pieces. Most notably:
"Special Rehearsal Edition Script."

The name "Harry Potter" is more defined.

The title has moved above Albus. It was previously below him.

They changed from Roman numerals to spelling out the numbers. (Parts I & II vs. Parts One and Two)

JK Rowling's name has been made larger. According to Hypable, "This may be a point of contention for Harry Potter fans, given the author has made no secret of the fact that she didn't actually write this play herself. Then again, her large name on the cover — the second largest line of text besides the words "Harry Potter" — remind us how deeply Rowling is involved with this project. We know that no twist has been written without her blessing, and everything that happens in The Cursed Child will be considered canon."
This is not the final version of the script, though. This edition is based off of the current version of the script that is being used by the actors and stage management. The absolutely final version will be reprinted and made available after the script has been finalised and "set in stone" so to speak*.
However, this will be the first chance for us to read the canon-verified eighth story!
Harry Potter and the Cursed Child will open on July 30th, with preview performances starting June 7th.
*PopWrapped in no way condones the transfiguration of in/animate objects.