Hayao Miyazaki, who retired from filmmaking in 2013, has announced his first post-retirement plan, and it is just as creative and fun as you'd hope.
Miyazaki, famous for creating magical worlds in his films, such as Princess Mononoke and Spirited Away, is setting out to create a real-life magical place for kids -- and I hope adults are invited, too!  Miyazaki is building a nature retreat on a remote Japanese island, Kumejima Island, 55 miles west of Okinawa. His hope is that he can teach children that the real world is just as wonderful as the ones in the Studio Ghibli films. He has released one concept drawing for the project (below).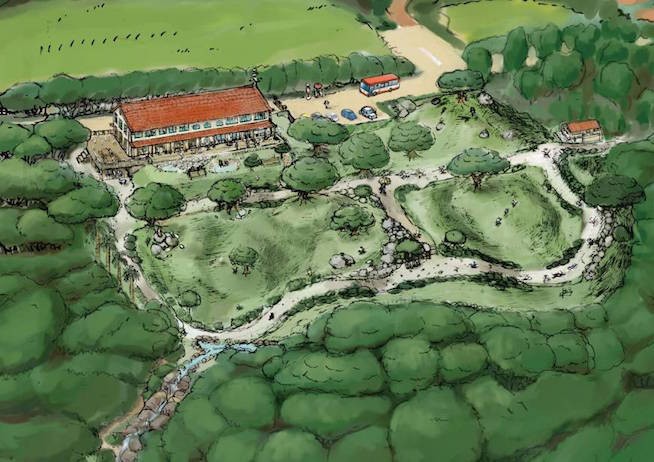 Courtesy of hollywoodreporter.com
Miyazaki is reportedly spending $2.5million of his own retirement fund on creating the sanctuary.  He has publicly lamented on many occasions that it is becoming more difficult to reach children's hearts and souls because of the consumerist mentality and pervasiveness of technology.  His hope with this island is that he can reinvigorate the sense of natural wonder in childhood. He has said, "Utopia exists only in one's childhood life". 
Construction is set to begin in Spring 2016, with the sanctuary opening its doors in 2018.  You have plenty of time to save up for your ticket!