You may want to go to Buzzfeed just to read posts like, "20 Reasons Why You're Basic," or to take quizzes that tell you what city you should really live in...because according to a new poll by the Pew Research Center, BuzzFeed is the least trusted news source in media, behind the Rush Limbaugh Show.
The poll, which focuses on political polarization and media habits, also had some harsh truths for the 
New Yorker, 
a newsweekly magazine based in New York. Only three percent of respondents reported getting their news from the 
New Yorker.
 The magazine 
ranked
behind the 
Colbert Report
, in trustworthiness, which is not a real news source. See the results of the poll below.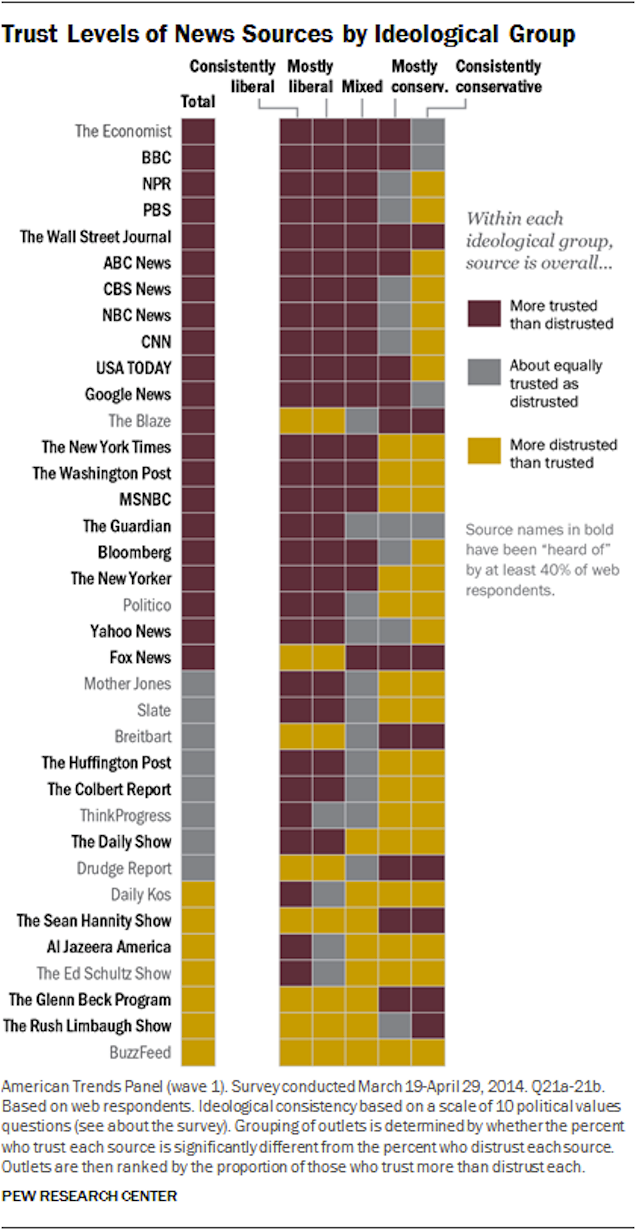 Courtesy of Google
Keep Up With PopWrapped On The Web!
Twitter 
SoundCloud
Facebook
Instagram
Tumblr
Pinterest
YouTube