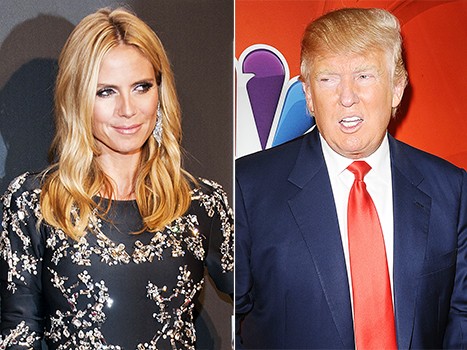 Donald Trump isn't exactly Prince Charming in the looks department (I for one would rather kiss a frog) but that hasn't stopped him from claiming supermodel Heidi Klum is "past it."
In an interview with The New York Times, presidential hopeful Trump, 69, he simply said:
"Heidi Klum...sadly, she's no longer a 10."
Absolutely heartbroken by his comments (can you detect my sarcasm?), Klum took to Instagram to post her awesome response:
https://instagram.com/p/6fqhZ7D1Wu/
Now, I don't know about you but when someone claims that Klum, who at 42 looks better than most people in their 30's (tell me I'm wrong?) isn't stunning, I'd tell them to go and get their eyes checked.
Meanwhile a poll on metro.co.uk asked visitors to the site to rate Trump in terms of his looks. Unsurprisingly, and in a strong demonstration of Brits having taste, 72% have so far rated him a zero. *LOLS*