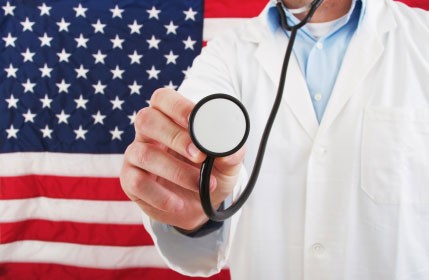 Americans are avoiding the doctor's office
and it's not because they're eating their apples. A recent poll by Gallup discovered that one in three Americans refuse to get immediate treatment for their health issues for their family or even themselves because of the high costs of healthcare. The results showed an increase within the middle class income of $30,000 and $75,000 from 33% to approximately 38% of people who delay medical treatment. The Gallup poll explained that, "Variation in the pricing for medical treatments, not to mention differences in how much insurance plans cover could be confusing Americans or making them fear a needed treatment is too expensive." With the second enrollment period recently beginning for the Affordable Care Act, aka Obamacare, the survey showed that Obamacare has not fulfilled its initiative of making healthcare more affordable for people. Obamacare is not the only policy that has people avoiding treatment. In recent years, employers have selected the higher deductible plans for their companies. The PricewaterhouseCooper's Health Research Institute released a new report which projects the possibility of the of the costs increases by about 7 percent next year. If this is true, it wouldn't be surprising to see people even less willing to pay for immediate health treatment.
Keep Up With PopWrapped On The Web!