Shadowhunters
is an American fantasy television series based on The Mortal Instruments by Cassandra Clare, and developed for television by Ed Decter. It is the second adaptation of the novel series, after the 2013 film The Mortal Instruments: City of Bones, which was also produced by Constantin Film. The show received a straight-to-series order on March 30, 2015, and premiered on January 12, 2016, on Freeform.
We here at PopWrapped are excited to have a Q & A with one of the show's writers, Hollie Overton!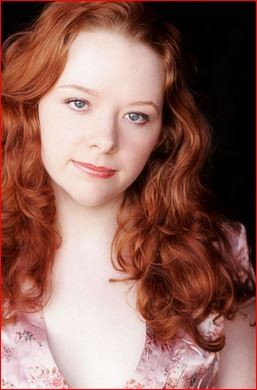 Facebook
PopWrapped - How did you come to work as a staff writer on Shadowhunters?  
Hollie Overton - How lucky am I that I get to work on such a cool show? I was a fan of the Mortal Instrument book series and I'd previously worked for our show runner Ed Decter. I'd also met with ABC Family (now called Freeform)  in the past so they knew my work. In March of last year I got the call that I'd been hired! We have an amazing staff and everyone was equally passionate about the books and the stories we were telling. I co-wrote the 2nd episode with Ed and I also wrote the 9th episode of the season. There are fantastic characters, lots of action, romance and really cool sci-fi elements.  It's a dream gig.
PW - Tell us a little about your successful book Baby Doll? The reviews have been so positive, what a way to kick off 2016!
HO - Baby Doll won't be published until July 2016, but it's gotten some advance reviews and they've been very positive! I know that just selling your first novel is a big deal but I really really hope it's successful (so everyone pre-order!) I wrote Baby Doll when I was at a low point in my writing career and struggling to get hired, so for it to be published at time when I'm also working on a TV show I love is just amazing.
Baby Doll is a thriller about identical twins, Lily and Abby. At sixteen, Lily was kidnapped and held captive for eight years. But one day she escapes. The book is about what happens next...to Lily's twin sister Abby, to her mother, her daughter...and to her captor.  It's very fast-paced and plot driven but the heart of the story (at least for me) is the twin relationship. As an identical twin, I really wanted to explore that relationship in a deeper way. In fact, Abby is very similar to my twin sister Heather.  Lots of people have said she's their favorite character which is the best compliment I could get since Heather is one of my favorite people.
PW - Tell us a little about being a twin and what that bond means to you.
HO - Being a twin is a very unique relationship.  It's not just that you look alike, there's an emotional bond that's often hard for people to understand. Of course Heather drives me crazy and even as adults we still bicker but there's no one who gets me more than she does. Heather works in TV development at the Hallmark Channel but she's also my creative partner in everything I do. I trust her opinion implicitly and even though I get annoyed when she doesn't think what I've written is perfect, her notes are almost always right.  She pushes me to make things better. She's a really talented writer and we're working on some projects together that I'm really excited about.  I love that we get to share in this crazy Hollywood journey together.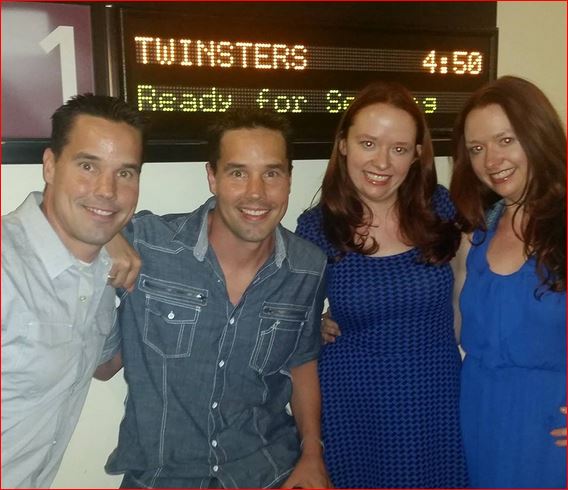 Lane Twins
Heather and Hollie Overton are truly amazing people. We are very lucky to have two amazing twin projects in the works with them so stay tuned.
Make sure to watch Shadowhunters on Tuesday nights at 9pm on Freeform. Also purchase your copy of Baby Doll this summer. Special thanks for Hollie Overton for taking some time with PopWrapped.