My excitement can't be contained!!! I'm going to Jamaica for the inaugural Jamaica Film Festival. The Jamaica Film Festival, scheduled to be held in Kingston, July 7 – 11, 2015, is shaping up to be a powerful one, which will showcase the talents of the best and brightest in the Jamaican film industry. The festival promises to be a dynamic cinematic and cultural event, featuring both local and international movies.
There will also be a music day that will include workshops and a live reggae concert at the Tuff Gong International Recording Studios. An exclusive beach party is planned for Saturday, which is geared to be a celebration of "fun in the sun," against the visual bliss of the majestic Blue Mountains, as a backdrop in the distance. Trust and believe my beach gear is packed!!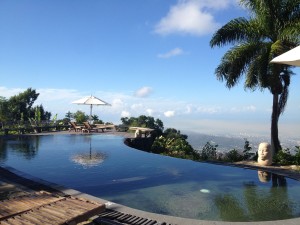 Among the guest presenters are Emmy-nominated actress Tonya Lee Williams, who is best known for her character Olivia on the soap Opera Young and the Restless; actors Dorian Gregory who you may recognize for his work on the series Charmed; and Brian J White, a popular face from the TV dramas Scandal, Suits and The Shield; as well as Dale Godboldo, who is currently filming FX's American Crime Story: The People V. OJ Simpson. Other resource persons expected to attend are Paula Madison, Stephen Bishop, Bernard Stewart and Jeffrey Riddick.
Make sure to check back in and follow my journey with PopWrapped through our hashtag #PopJamaica.
*Cross-posted with permission from  N.C. Raised L.A Fed.*