Emma Watson will forever be our brainy, kickass Gryffindor, but now she has a new title: role model. Since she punched Tom Felton's Draco Malfoy in the nose, we knew she was destined for great things. Now she's starting her own Goodreads book club and refusing to wear corsets. Not to mention she also has a strong position with the HeForShe campaign to fight against sexism and is even a Goodwill Ambassador for the United Nations.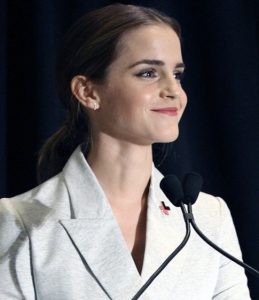 Rojak
Yeah, she is quite the woman! Sadly, it took a lot of nerve and determination (something Gryffindors have in spades) to get to where she is today. Back in 2015, Watson spoke out against the "rampant" sexism in Hollywood. Even after proving you can be an amazing and successful actress and still go back for your college degree to graduate from Brown University in 2014, Watson chose to focus her efforts "on global gender equality and specifically targets men in becoming better advocates."
In a 2015 interview with The Guardian, Watson used her own experiences on set to highlight the Hollywood gender gap.
"I have experienced sexism in that I have been directed by male directors 17 times and only twice by women. Of the producers I've worked with 13 have been male and only one has been a woman. But I am lucky: I have always insisted on being treated equally and have generally won that equality. Most of the problems I have encountered have been in the media, where I have been treated so incredibly differently from my male co-stars. I think my work with the UN has probably made me even more aware of the problems. I went out for a work dinner recently. It was 7 men ... and me."
In fact, 99% of women working in Hollywood (film, television, even behind the scenes) have experienced some type of sexism. From blatantly disregarding what a woman has to say to putting her words in the mouth of a man or just talking over her because male words are more important -- sexism comes in all shapes and sizes.
USC's Annenberg School for Communications and Journalism studied the numbers in 2014 and found that "women accounted for a measly 1.9% of directors who created the top 100 grossing films" of that year.
While that number has gone up since then, there is more to do and more that can be done inside and outside the star-studded streets of Hollywood.
"While the economics are encouraging, long‐term solutions and further monitoring are required," USC's report reads. "Only with sustained effort and change can Hollywood move from an industry of inequality to one of inclusion."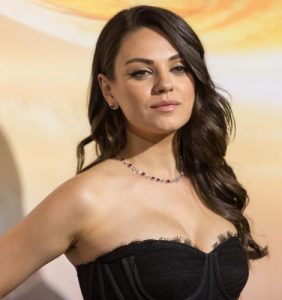 NY Daily News
In November 2016, Mila Kunis wrote a "scathing" letter to Hollywood at large. In it, she claimed exactly what Watson and other amazing actresses and female directors have been telling us for years: Hollywood sexism is still alive and well, and we need to do something about it.
Kunis described a conversation she had with a producer who wanted her to pose partially nude on the cover of a men's magazine. If she didn't promote the film this way, she said, the producer would make sure she would "never work in this town again." Absolutely livid, she refused, and "the world didn't end."
"What this producer may never realize is that he spoke aloud the exact fear every woman feels when confronted with gender bias in the workplace," Kunis wrote.
A more recent study by the Geena Davis Institute on Gender in Media found that actresses still get paid less than their male counterparts. Female actors are also three times as likely to appear in nude scenes than men, "get fewer roles, especially as they age, and the parts they do get have fewer speaking lines."
Cate Blanchet told the New York Times she has learned to push back when asked to do topless or nude scenes. She said, "Women need to empower themselves and claim even a character that's written in a clichéd way."
Maggie Gyllenhaal voiced her concerns about ageism and sexism on the big screen. At age 37, she was "made to feel too old" to play the lover of a 55-year-old man. 
"I was told recently I was too old to play the lover of a man who was 55. It was astonishing to me," she told The Wrap. "It made me feel bad, and then it made me feel angry, and then it made me laugh."
Kunis' letter and Watson's continued advocacy for gender equality stand with the thousands of women objectified by Hollywood's camera. As Kunis wrote, they are "part of creating an environment where there is the opportunity for growth," and that growth begins with creating a safe space where male and female actors can do their jobs without being in constant battle.
But sexism does not stop at the Hollywood border. It is alive and well all over the world, something Kunis addressed in her letter and Watson continues to express in her speeches and calls for change.
"If this is happening to me, it is happening more aggressively to women everywhere," Kunis wrote. "I am fortunate that I have reached a place that I can stop compromising and stand my ground, without fearing how I will put food on my table. I am also fortunate that I have the platform to talk about this experience in the hope of bringing one more voice to the conversation so that women in the workplace feel a little less alone and more able to push back for themselves."
It happens behind the scenes of television shows, movies, theaters. It happens at the workplace, on the subway, on the playground. Sexism happens everywhere, and we cannot leave it up to those with influence to stop it.
Emma Watson and Mila Kunis are powerful allies, and, while they may be backed by a strong, united multitude of Hollywood actresses, we must take their example to our own neighborhoods, our own workplaces. We must speak up for ourselves and lead by example so that, when we are gone, the next generation can use the platform we have built and keep climbing.
Until, at last equality, becomes more than just a goal.
It becomes reality.