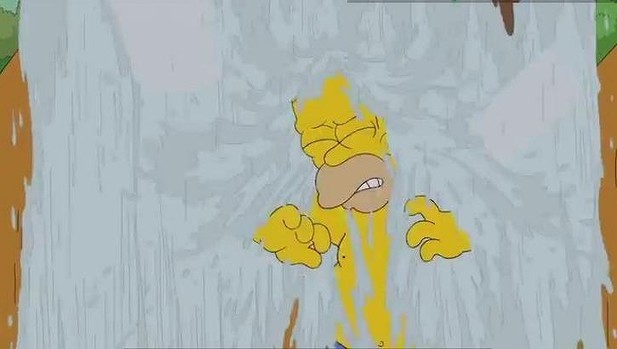 Courtesy of: The Age
It seems the whole world is taking part in the Ice Bucket challenge, and the charitable craze has even made its way
to Springfield!
The Simpson's producers have put together a 40-second short featuring Homer Simpson taking part in the challenge. He pours a small glass of ice water over himself before being bombarded with a tidal wave, a polar bear, Olaf from Disney's Frozen and various other freezing items, including an ice cream truck! The camera reveals that it's the work of everyone's favourite trouble-maker, Bart. Who else would it be? http://youtu.be/kYNPtDbykp0
The Ice Bucket Challenge began back in July when former Boston baseball player and ALS sufferer Pete Frates challenged his friends to perform the task to raise awareness.
The campaign went viral and so far it has raised $48M in less than one month.
Keep Up With PopWrapped On The Web!
Twitter 
SoundCloud
Facebook
Instagram
Tumblr
Pinterest
YouTube