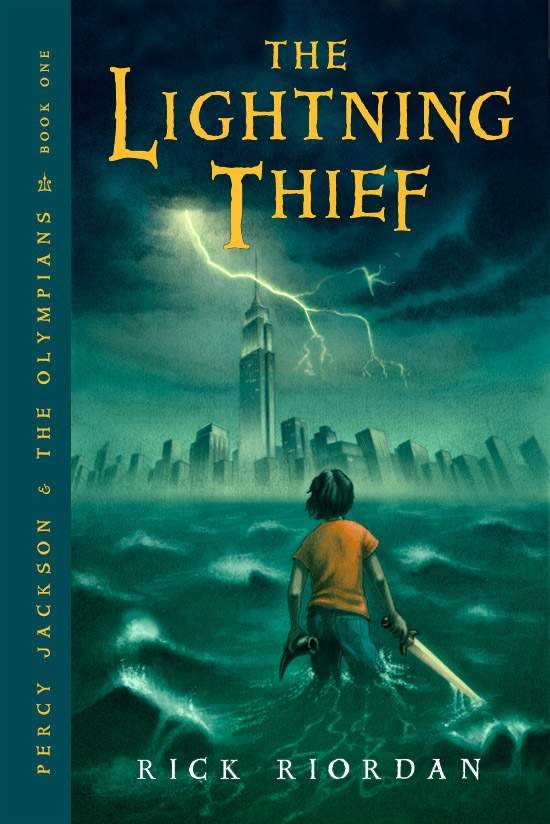 Disney-Hyperion
Years ago, on a cold winter's night, I bought a copy of The Lightning Thief by Rick Riordan on a whim. Coincidentally, that same night, I was asked to leave the supermarket by security after sitting on the floor, totally engrossed in what would fast become a book that would stay with me forever.
I couldn't put it down, and soaked in every word like rays of sun. It pulled me in and wouldn't let me go, and I was endlessly happy turning each page to find out what would happen next.
From Percy's fighting a harpy, to them leaving Smelly Gabe for good, defying camp rules and defeating Medusa, there was so much going on and my senses drank it up like a cool glass of water on a hot summer day.
Which is ironic, really, in 5 degree weather.
But as Annabeth, Percy and Grover made their way to Hades and to Olympus, I had surely discovered a firm favourite. It was a book about family, friendship and explored themes of betrayal and disillusionment while re-writing myths for a modern era. It was funny and heart warming. To be honest, it kind of had everything, and I continued on with the series completely hooked until the 5th and final book in Percy's saga was released.
And then I became creatively bankrupt.
I lost my imagination. For a time I couldn't think, couldn't imagine, couldn't dream. It was like massive void and words became lost in a flurry. It happens to everyone from time to time, but it knocked me for six. I am a creature who runs on creativity. I read, I write, I occasionally come up with more than awful puns which people actually don't think are wholly terrible. So when I picked up books, and couldn't imagine the world I was delving into, it scared me.
A few years later, I found it on my bookshelf, waiting to have its pages opened. It beckoned me with its golden cover, and I decided to read it again, one more time.
And I am so glad.
It was like a supernova of colour exploding in front of my eyes. A Jackson Pollock of happiness washing through me as I soaked every word that The Lightning Thief had to offer.
And I was able to see the nuances, complexities and subtle flaws in all the characters, but still see them in the exact same way as I had when I first opened the book and read that famous first line.
They say sometimes you need a shock to the system, but I think I just needed a total sensory experience. And, funnily enough, none of the characters had hanged in my mind's eye: everything was just as sharp, crisp and well-built as when I first delved through the pages on that cold winter's night.
It was like a wash of colour filling my imagination and with it a sense of hope.
Like Harry Potter before it, The Lightning Thief re-ignited a love of reading in me, that I had somehow forgotten—no, not forgotten. I knew I liked to read. It re-ignited the passion for reading, and for that, Rick Riordan, I will always be grateful.
You gave me my imagination back.
Or rather, you helped me realise I hadn't lost it, but could welcome it back like a friend coming home.
If you haven't had a chance to read The Lightning Thief, its 10 year anniversary may just be the excuse you need. You are never too old to enjoy a good book, regardless of what genre it is. If, like me, you go through moments of being creatively bankrupt, then you may need a shock to the system.
And this shock of lightning will never let you go.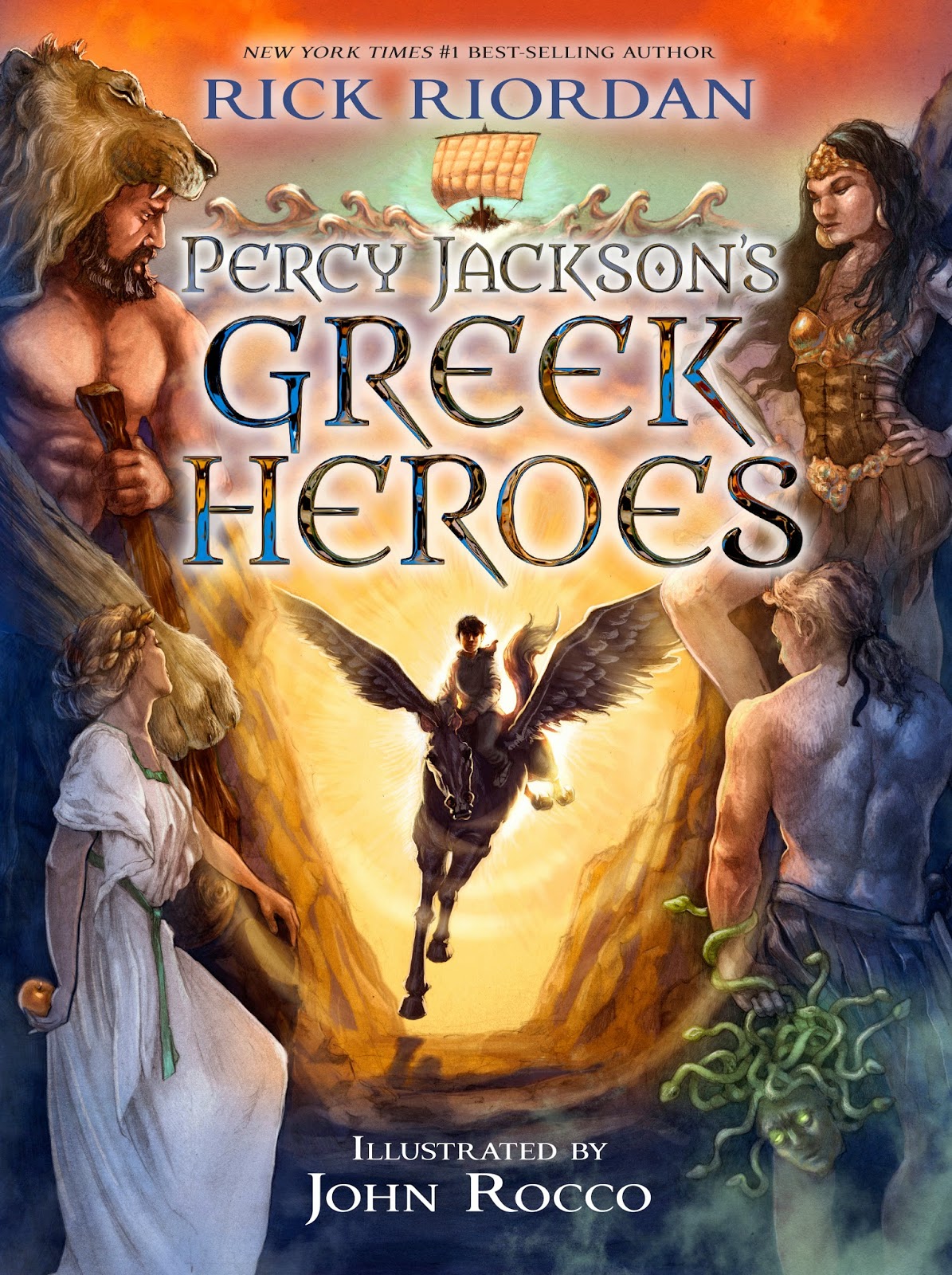 Disney-Hyperion
Don't forget to pre-order Percy Jackson's GREEK HEROES, the companion to the national best seller Percy Jackson's GREEK GODS available on Percy Jackson's birthday, August 18, 2015.   
DETAILS
Title: Greek Heroes
On-Sale: August 18, 2015
Description: Who cut off Medusa's head? Who was raised by a she-bear? Who tamed Pegasus? It takes a demigod to know, and Percy Jackson can fill you in on the all the daring deeds of Perseus, Atalanta, Bellerophon, and the rest of the major Greek heroes. Told in the funny, irreverent style readers have come to expect from Percy, ( I've had some bad experiences in my time, but the heroes I'm going to tell you about were the original old school hard luck cases. They boldly screwed up where no one had screwed up before. . .) and enhanced with vibrant artwork by Caldecott Honoree John Rocco, this story collection will become the new must-have classic for Rick Riordan's legions of devoted fans--and for anyone who needs a hero. So get your flaming spear. Put on your lion skin cape. Polish your shield and make sure you've got arrows in your quiver. We're going back about four thousand years to decapitate monsters, save some kingdoms, shoot a few gods in the butt, raid the Underworld, and steal loot from evil people. Then, for dessert, we'll die painful tragic deaths. Ready? Sweet. Let's do this.
***As participants of the Percy Pack Anniversary Campaign, PopWrapped will receive books, merchandise and prizing from Disney-Hyperion.***