*Spoilers Ahead!*
The Walking Dead
midseason finale had many people's jaws on the floor - especially those who didn't even watch it yet. TV shows have a prominent presence on various social media outlets like Twitter and Tumblr to generate more interactions with the fanbase, but for everyone's favorite zombie apocalypse show, Facebook made a slightly big problem for fans on the West Coast. A normal night on social media for
Walking Dead
fans turned sour when
The Walking Dead
's Facebook put the following picture up as soon as the East Coast had finished watching the episode ... before the West Coast had a chance to watch.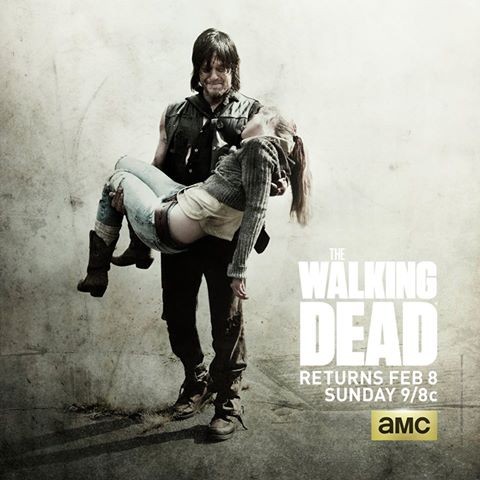 Courtesy of fbcdn-sphotos-f-a.akamaihd.net
The picture's caption, "RIP Beth," spoiled a MAJOR plot point for the viewers on the West Coast. Beth's death was a MAJOR plot spoiler that left some viewers enraged that Facebook posted the picture before both sides of the country had a chance to view it. "This is the dumbest post I've ever seen from an official fb page. Spoiling a major plot point for millions of your fans? Someone should be fired over this!" Shayne Daugherty voiced her outrage along with other fans who felt robbed of truly experiencing the shock of the death of a major character because of an official
Walking Dead
source. Hopefully, all TV shows' official Facebook pages learn from this and do not put any spoiler worthy content before everyone has had the initial opportunity to watch. Although some may argue that people should avoid social media if they miss the original airing of a TV show, it would just be better for the official pages to at least wait until the show has aired everywhere to avoid this kind of backlash.
Keep Up With PopWrapped On The Web!