During the Hajj, people travel to the Islamic holy city of Mecca, taking part in their yearly pilgrimage. Millions of people take this journey each year to throw seven stones at Jamarat, pillars that represent the devil. The pillars are situated where Satan allegedly tempted the Prophet Abraham.
Earlier today, there was a massive stampede near the city of Mecca, resulting in over 700 people being killed, with hundreds more being injured.  Pilgrims were gathered in a valley near Mina when the stampeded took everything over.
According to the spokesman for the Saudi interior ministry, Major General Mansour al-Turki, the chaos resulted from two very large groups of pilgrims coming together on a single street. It has been reported that people were climbing over each other, just trying to get air from underneath the pile.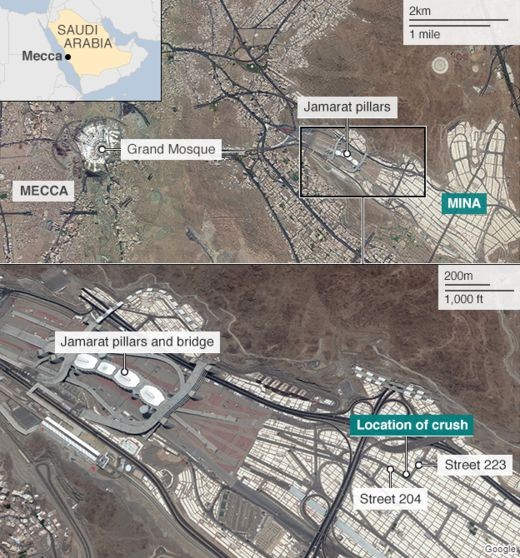 Courtesy of BBC
Eyewitness Tchima Illa Issoufou told BBC news:
People were going towards the direction of throwing the stones while others were coming from the opposite direction. Then it became chaotic and suddenly people started going down.

There were people from Nigeria, Niger, Chad and Senegal among other nationalities. People were just climbing on top of others in order to move to a safer place and that's how some people died.

People were chanting Allah's name while others were crying, including children and infants. People fell on the ground seeking help but there was no-one to give them a helping hand. Everybody seemed to be on their own.

It affected some members of our group. I lost my aunt as a result of the stampede and at the moment, two women from our entourage - a mother and her daughter - are still missing.
This unfortunately isn't the first stampede to take place in Mecca during the pilgrimage. The last time a large-scale stampede took place was in 2006, when 364 pilgrims died in Mina near the Jamarat Bridge. In 1990, over 1400 people were killed during a stampede due to overcrowding in a tunnel.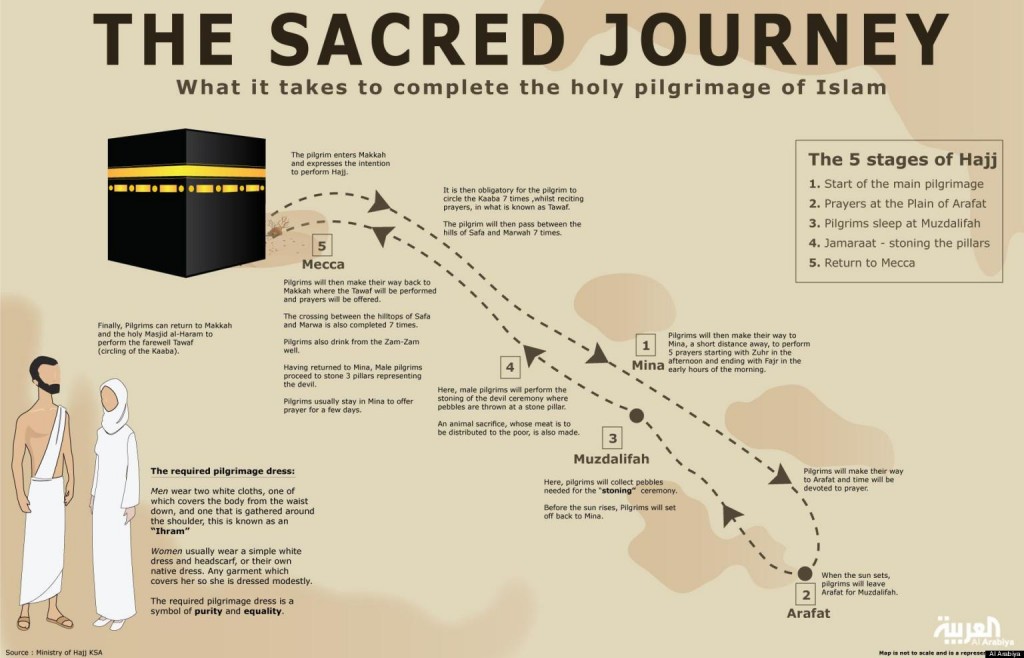 Courtesy of Yahoo
Our hearts go out to the friends and family of the deceased.