Hyper Rabbit Power Go! (HyperRPG), led by Zac Eubank, former Geek & Sundry show runner,  officially pressed play on Twitch today with an exciting new schedule of original programming and a 48-hour charity stream. Hyper RPG, in collaboration with Seattle-based game studio Harebrained Schemes, will focus on content featuring both tabletop and digital gaming with a team of in-studio talent cultivated from the Pacific Northwest area.
Co-founder of Hyper Rabbit Power Go! and Harebrained Schemes, Jordan Weisman said, "With many of the largest video game and tabletop game companies, and literally hundreds of independent developers and creators, the Northwest represents a really dynamic game geek culture providing a great foundation for Hyper RPG!. Our goal is to not only focus on local creators and companies, but to create experiences that really push Twitch forward as an interactive entertainment format of its own."
HyperRPG is poised to do just that with Eubank at the helm. During his time at Geek & Sundry, Zac (known as Overlord to the G&S community) was vital to the success of groundbreaking shows like Critical Role, the weekly Dungeons & Dragons game with Dungeon Master/voice actor Matthew Mercer.  
This weekend's launch is raising money for children's charity, The HALO Foundation, an organization dedicated to empowering at-risk youth to become contributing members of society through art. HALO currently supports 21 orphanages across several countries working to provide food, water, shelter, clothing, education, art therapy, caretakers, and vocational training or college for youth in the greatest need.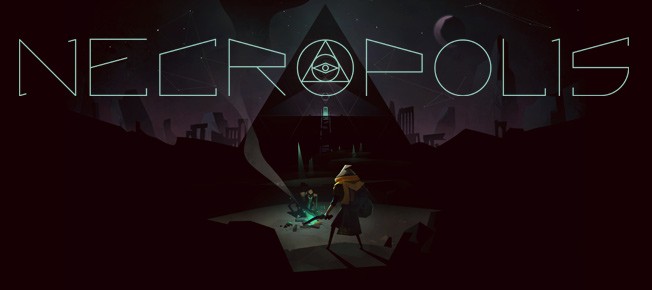 Harebrained Schemes
During the charity stream, viewers can look forward to the first play-through of multiplayer mode in Harebrained Schemes' soon-to-be-released and highly anticipated Steam game Necropolis as well as live music, special guests, giveaways and all manner of gaming antics.
HyperRPG will launch their regular schedule beginning Monday, February 29th at 1PM PST. According to a press release, shows currently on the schedule include:
-Rabbit Stew: The Daily Show meets Tech TV with some of our own spices thrown in the pot. Each weekday we bring our audience exclusive news surrounding the games industry and feature previews of some of the world's most anticipated games hailing from Seattle.

-Trivia Hops: Three teams consisting of in-house talent, guest developers and lucky community members face off on head-to-head trivia. Who can hold their own as the ridiculousness intensifies along with the levels of inebriation?

-Shadowrun: Corporate Sins: We teamed up with Discord and Catalyst Game Labs to bring a fresh and innovative take on Shadowrun 5th ed. RPG. Audience members are encouraged to join one of the ten corporations bidding their power for world domination. Corporations are able to communicate with the DM sending our Shadowrunners on missions to bring down those who may oppose them. 

-WTF Is This?: Two of our in-house comedians play through some of the most universally accepted messed up and crazy games. Upon completion they will record a podcast on air featuring those who may have been close to the project. 

-Future/Retro: We take the audience on an explorative journey through what will be and what once was. Future: Seattle's leading innovators stop by to show off advancements in video game technology. Retro: Game Over Games brings by some of their favorite forgotten hardware. Hopefully we won't have to blow on any cartridges.

-Mech Mash: In anticipation of the 2017 release of Harebrained Schemes' BATTLETECH, we've created a whole new way to experience 'Mech Warrior demolition. This unique RPG will be split into two parts. Part 1: An expansive intergalactic story sending a group of reluctant heroes out to claim powerful tech lost throughout the ages. Part 2: Our team faces rotating special guests and a unique form of tabletop BattleTech-- our custom 3D printed 'Mechs experience real damage and the fear of permadeath. Audience members are able to affect the game Hunger Games style by sending in repair crews and/or weapon attachments.
HyperRPG's charity goal this weekend is $100,000 for The HALO Foundation so be sure to tune in to their Twitch channel, subscribe and donate to help the kids! You can also follow both HyperRPG and The HALO Foundation on Twitter. You don't want to miss out on what is sure to be an amazing gaming community!