Ian Somerhalder graced Walker Stalker Nashville with his presence on April 10th.  Somerhalder plays bad boy Damon Salvatore on The Vampire Diaries and he confirmed that he is working on his last season which brought a collective 'aw' throughout the crowd of the overbooked panel.  Paul Wesley, who plays his brother Stefan on the show, was supposed to attend but he had a play begin in NY that took him away.  But one Salvatore brother was enough for the ladies of Nashville.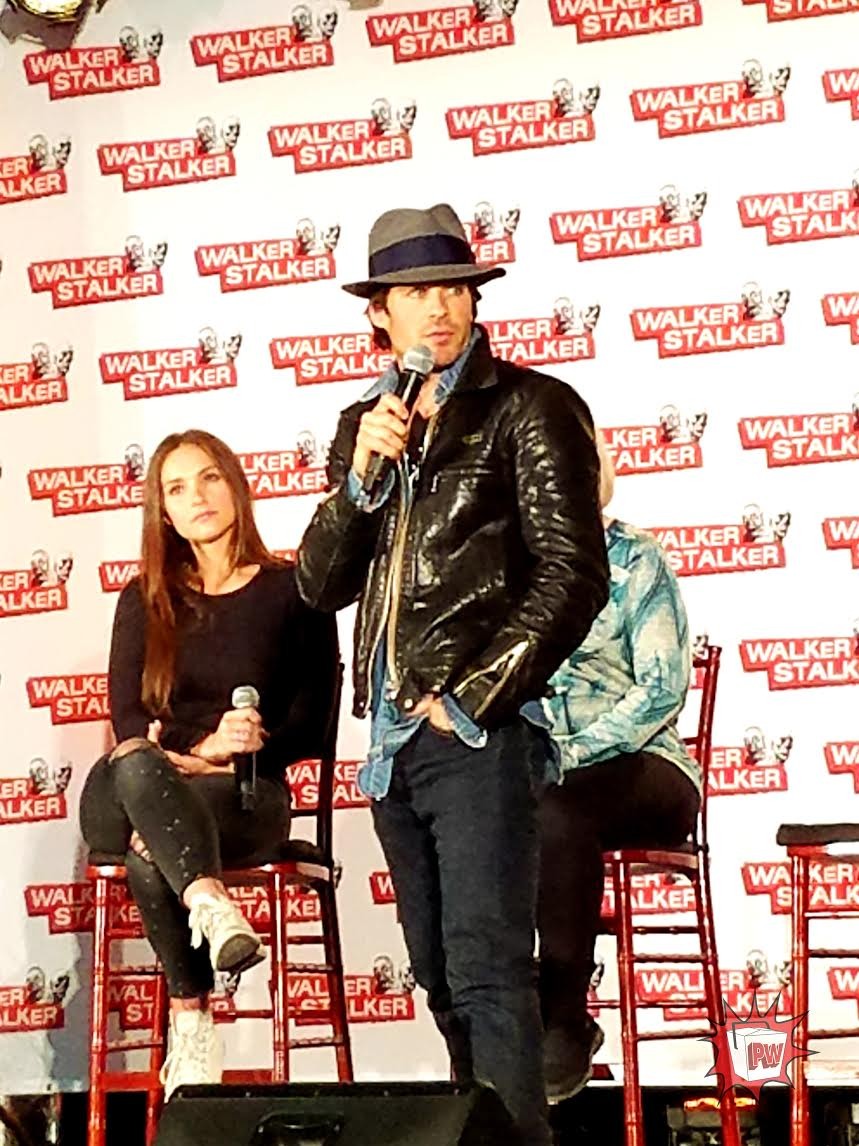 Courtesy of PopWrapped / Erica Jackson
The panel consisted of mostly fan asked questions which went anywhere from the show, to his foundation (ISF), to his wife, to acting, to TV in general.  Somerhalder voiced his opinion about television seasons and how 22 episodes is too much.  We agree with his statement because shows that only offer 10-16 episodes give way better content overall.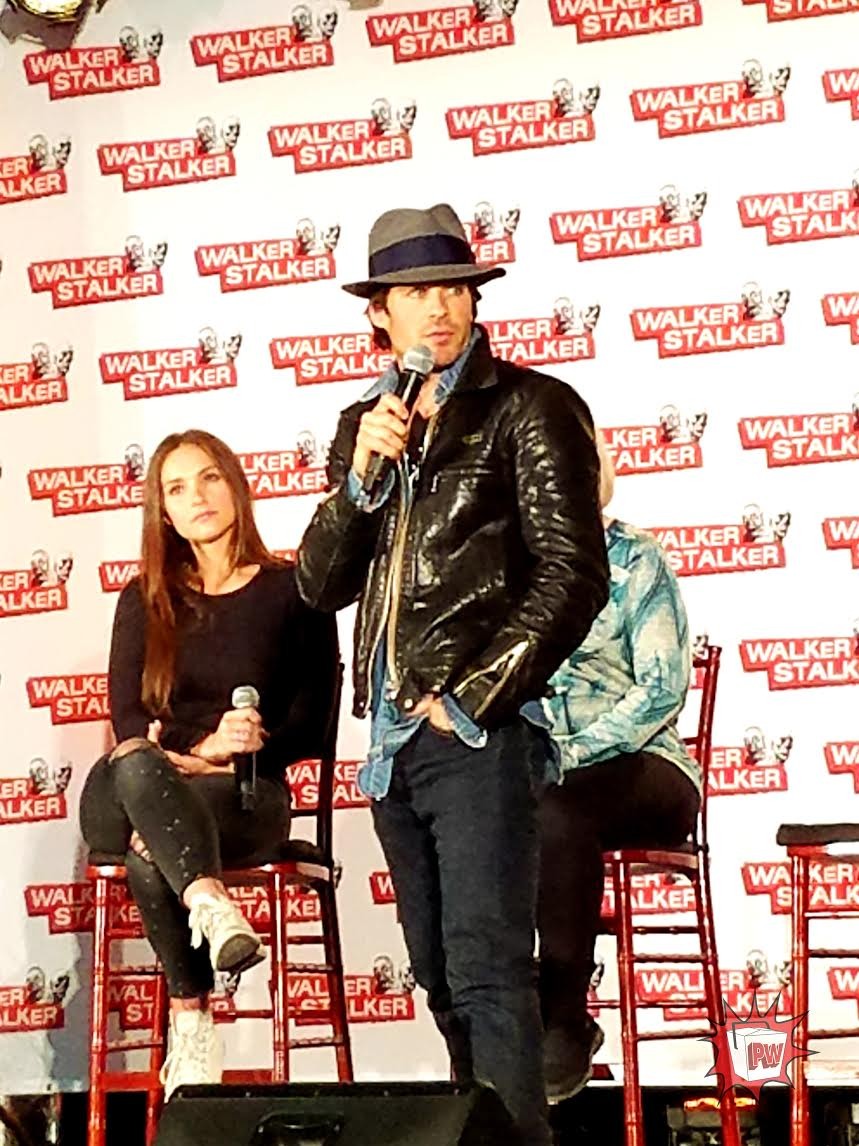 Courtesy of PopWrapped / Erica Jackson
Somerhalder was not sad about leaving behind Damon Salvatore but instead told the fans to love it while it lasts.  One fan asked which season of The Vampire Diaries was his favorite and he was very quick to hold one finger in the air to signify the first season.  We agree again!  He went on to explain that he thinks the first two seasons were the show's best, no that he doesn't enjoy it now but that those were the best and most fun episodes.  He did hint at a lot of Damon/Enzo action coming up in the next season.
Ian Somerhalder gave a lot of love to the fans throughout the panel and thanked them for watching and making the show stay on.  He also gave a big shout out to the guys in the audience even guaranteeing them that they'd "get lucky tonight" because they brought their girls.  He was so funny and such a pleasure that we immediately raced home to begin The Vampire Diaries from the beginning.  Check out some video clips below from the panel and make sure to catch him at a town near you.  Walker Stalker Con is an awesome experience!