You may know her as the voice as Elsa in Frozen or the original Elphaba in Wicked or Rachel Berry's mom in Glee, but you've definitely heard of her. And heard her. Idina Menzel. The legendary Broadway actress and singer has released another solo album, and it's amazing. It's entitled idina., and it came out on September 23rd, but I wanted to get a few good listens in before I reviewed it. So, over the past two weeks, I've had it playing on Spotify. I've listened to it while casually scrolling through Tumblr, while happily blogging, while riding the bus, and while writing an essay for class. I'm pleased to report that this album is perfect for any occasion.
This album has 12 original songs (plus two bonus songs on the Target hard copy), and they're all of the pop genre, but they're smooth and chill songs. She has written songs for past albums, so we can assume she wrote at least some of these ones as well. Some tracks are more upbeat than others, but they're all so good. They all showcase her magical, powerful voice so wonderfully. Since she's known for her Broadway work, you know her voice is real. There's no autotune or faking it with her, so you really feel the emotion in the lyrics. Some of the songs are, of course, about love and romance, but she also has a few about pain and empowerment, which make for a great mixture.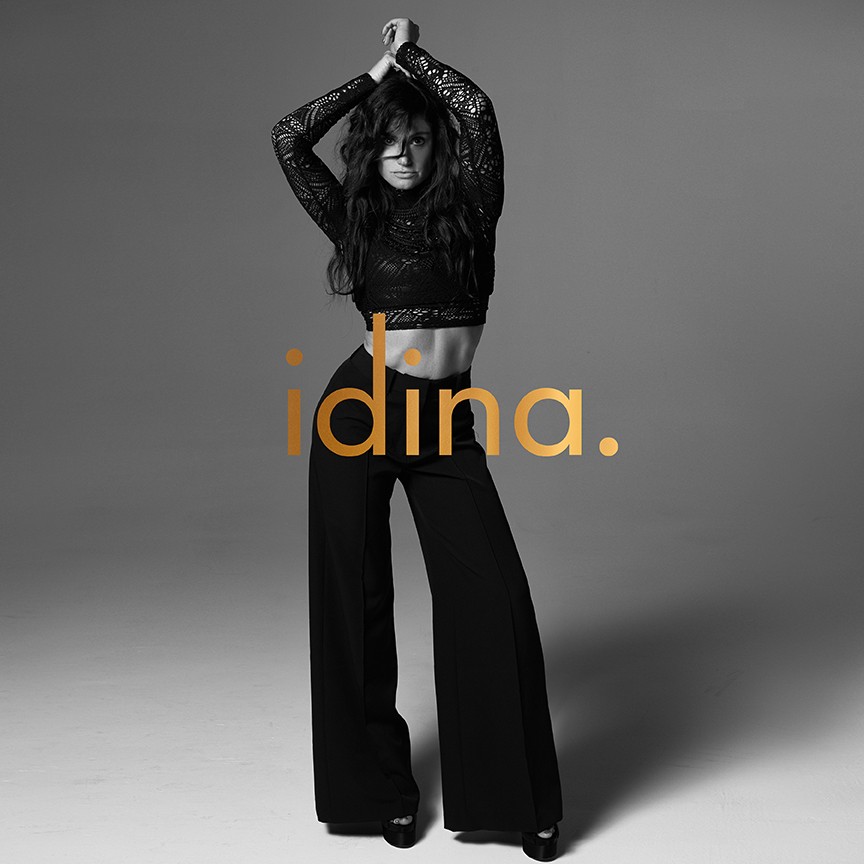 idinamenzel.com
I have to say that, on first listen, the first half of the album kind of blurred together. But upon and second and third listen, the songs started distinguish themselves.
My favourite song is "Extraordinary". The chorus got stuck in my head a lot. I also loved "Queen Of Swords" because of the strong message behind it and "Small World" because it's definitely a song that I could picture Elphaba singing in the middle of Wicked. My least favourite song would have to be "Cake". I don't hate the song, but it has a different vibe than the others and doesn't fit in as nicely. It doesn't seem like her style.
Every song on idina. is worth a listen. If you like classy pop music or want a good album that you have playing literally whenever or simply love Idina's voice, then check this out. It's sure to become a favourite.
idina. is available on iTunes and other regular music services, but you can also give the songs a listen on Idina's YouTube channel, here.