Children, parents and Disney fans world-wide know Idina Menzel as Elsa from
Frozen
. So it seems appropriate that she has teamed up with Michael Bublé to bring us this fantastic, toe-tapping rendition of the holiday classic, "Baby It's Cold Outside." Bublé's smooth vocals combined with Menzel's beautiful, clear tones make this adaptation the perfect addition to your holiday music collection. And with the song, is the release of an official music video, in which the duo barely even appear! The video stars a pair of adorable children, lip-syncing and dancing their way through the tune in a setting reminiscent of a classic Hollywood musical.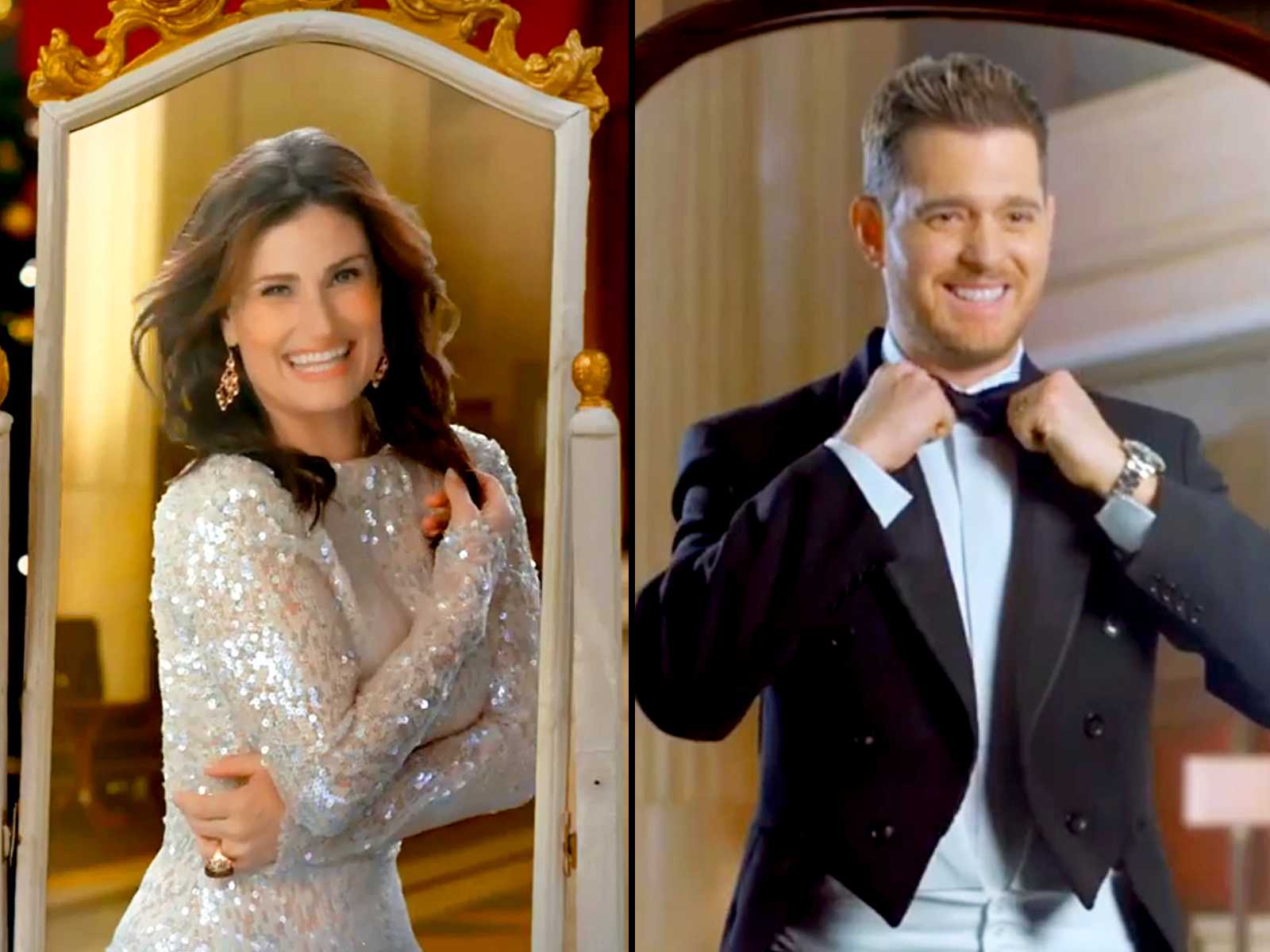 Courtesy of US Magazine
If you are at all familiar with the song, you know there are some lyrics that may be a bit...er...questionable for children to be singing, with lines referencing cigarettes and alcohol. The lyrics were retooled a bit to be more kid-friendly. The line, "Well maybe just half a drink more," was replaced with, "Well maybe just a soda pop more," and "But maybe just another dance more," took the place of "But maybe just a cigarette more." "Baby It's Cold Outside" can be found on Idina Menzel's
Holiday Wishes
album which was released last month. And on Wednesday, December 17th, Michael Bublé returns to NBC for his fourth Christmas special with guest stars like Barbara Streisand and Ariana Grande. So grab a cup of cocoa, light a fire and snuggle in with your favorite blanket 'cause baby, it's cold outside!
Keep Up With PopWrapped On The Web!