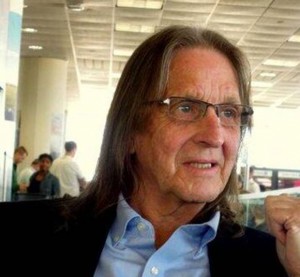 Dani Strehle
Senior Manager
Blow
, was
released from prison
on Monday after nearly 20 years behind bars. Jung, who was made famous when Johnny Depp brilliantly portrayed him in the critically acclaimed film, is now 71-years-old and still looks like a rock star. For the better part of 20 years Jung has called a low-security New Jersey prison home. His original release date wasn't until November--perhaps he was released due to overcrowding since he was hitting the road anyway? If you'll remember
Blow
, Jung was a self-proclaimed "coke-star" and a card-carrying member of the Medellín Cartel, involving him in approximately 89% of all cocaine being smuggled into and distributed throughout the US.
Blow
is one of my all-time favorite movies, so it's hard for me to actually think about Jung as a potentially dangerous criminal. Depp's portrayal painted him as such a charming and easy-going man it's easy to forget that he did serious time for an even more serious crime. Word has it that his first mission is to reconnect with his daughter; whom Jung absolutely adored, according to the film. Here's hoping that Jung's free life will be a productive one. Who knows? Maybe Johnny Depp can reprise the role and show us what Jung's life was like after prison.
Keep Up With PopWrapped On The Web!