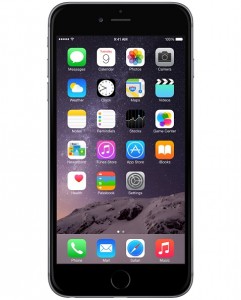 Anyone with your iMessage details can now send a simple string of letters and symbols to your device to cause it to shut down.
When the text is shown by a notification on the lockscreen, the system attempts to abbreviate the text with an ellipsis. If the ellipsis is placed in the centre of a set of non-Latin script characters, including Arabic, Chinese, and Marathi, it causes the iOS system to crash and the phone to reboot due to the bug.
Some users have even reported that they can no longer access messages.
The bug, discovered by multiple Reddit users, was originally said to only have an effect on the iPhone. Recently however, several iPads, Macbooks, and Apple watches have succumbed to the same unfortunate fate as their mobile counterpart.
At the moment, it's unknown as to whether this is an accidental bug, or something designed to crash Apple's operating system. Those worried about being attacked can protect their iPhone from the bug by disabling notification banners (this will also protect Apple Watches).
One thing we can be sure of however, is that Apple, Inc. are working on a solution to the bug in their latest iOS update.
"We are aware of an iMessage issue caused by a specific series of unicode characters and we will make a fix available in a software update," said an Apple spokesman.