The Walt Disney Company is one of the first companies to integrate Apple's new
Apple Pay
system, enabling guests to pay for park tickets and souvenirs with their iPhone. Apple announced two new iPhones today, the iPhone 6 and the iPhone 6 Plus. The new iPhone includes NFC (near field communication) capability to allow for electronic payments instead of swiping a credit card. The
Apple Pay
system will be in place near the end of the year and The Walt Disney Company was announced as one of the first corporate partners. Walt Disney World already has a similar system in place, utilizing their proprietary MagicBands, but the
Apple Pay
system will tie to the user's Apple Wallet instead.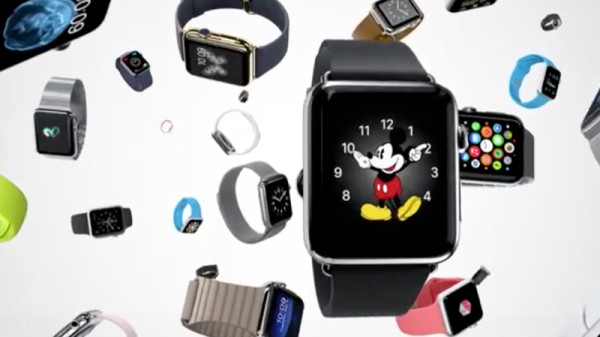 Courtesy Apple
Apple also announced the new
Apple Watch
. Available next year, the digital watch allows for multiple faces, one of which is an animated Mickey Mouse. Sure to please any Disney fan, Mickey looks around and taps his foot while keeping time.
Keep Up With PopWrapped On The Web!
Twitter
SoundCloud
Facebook
Instagram
Tumblr
Pinterest
YouTube