It's time for the final Defender to make an appearance! Luke Cage just dropped last week, which means now Danny Rand aka Iron Fist is coming to Netflix. Starring Game Of Thrones' Finn Jones, Iron Fist will be the last of the four heroes to have his own show before the highly anticipated Defenders show, the date of which is still unknown.
Just today at New York Comic Con, the trailer for Iron Fist dropped at the Marvel panel. It hit the internet shortly after, so take a look!
The Living Weapon. #IronFist pic.twitter.com/9lIGgtVcsy

— Marvel Entertainment (@Marvel) October 8, 2016
March 17th, everyone. Mark your calendars!
So Who Is Iron Fist?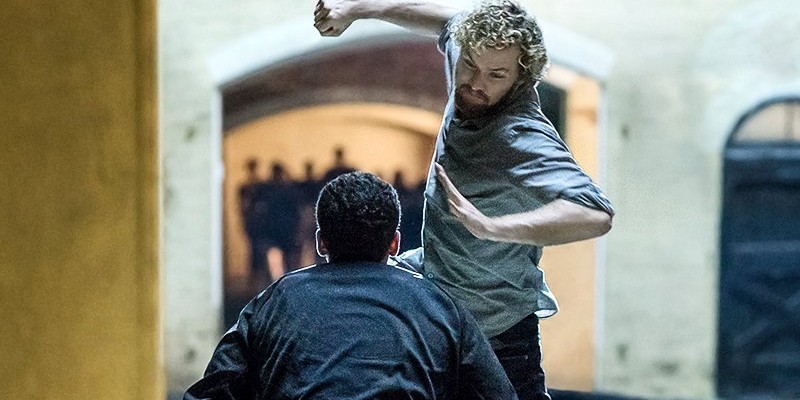 insidethemagic.net
Here's a very basic story of Iron Fist, for anyone who doesn't know: newly orphaned Danny was taught martial arts and ended up fighting a real dragon and, in the process, gets his iconic dragon tattoo emblazoned on his chest. After defeating the dragon, Danny receives the historic power of the "iron fist". He ends up going back to New York to become a superhero and later joins up with the other heroes we already know. Of course, the Netflix show may change some details, so it'll be interesting to see how it goes!
So, basically, Danny has the power of Luke and the cool fighting style of Matt, except more because Matt wasn't trained by a cool martial arts master like Danny was. I'm looking forward to some really awesome fight scenes. The trailer had a few clips already. Plus, as seen in the trailer, comic character Colleen Wing (played by Jessica Henwick) will be there, kicking butt too.
Also, fun fact: in the comics, Danny ends up marrying Misty Knight, introduced to us in Luke Cage. I don't know if Misty will even be this show, but it'd certainly be fun if she was!
How excited are you for Iron Fist? How many times have you watched this trailer?