Robert Dominic Ventre II
Staff Writer
In an
announcement
made on his website Tuesday, February 18
th
, Irrational Games co-founder Ken Levine
confirmed
that the studio responsible for the acclaimed
Bioshock
series will be closing its doors. The decision was made by Levine himself, who has stated that he will,
"... be starting a smaller, more entrepreneurial endeavor at Take-Two. That is going to mean parting ways with all but about fifteen members of the Irrational team," 
Parent company Take-Two Interactive was supportive of Levine's decision, offering to fund his new project if he remained with 2K Games, a Take-Two subsidiary. "There's no great way to lay people off, and our first concern is to make sure that the people who are leaving have as much support as we can give them during this transition." Take-Two has also offered to give financial aid to those employees affected by the studios' dissolution, as well as discussing other possible employment options from other Take-Two-affiliated studios. In regards to his future in the gaming world, Levine had this to say:
"To meet the challenge ahead, I need to refocus my energy on a smaller team with a flatter structure and a more direct relationship with gamers. In many ways, it will be a return to how we started: a small team making games for the core gaming audience."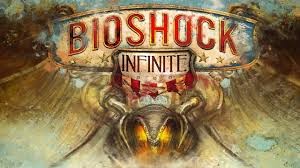 Via Gamer Headlines
Levine went on to
provide detail
about the future of the
Bioshock
series: "I'm handing the reins of our creation, the BioShock universe, to 2K so our new venture can focus entirely on replayable narrative," The original Irrational Games team will complete their work on a final DLC pack for
Bioshock Infinite
before disbanding for good. "If we're lucky, we'll build something half as memorable as BioShock."
Keep Up With PopWrapped On The Web!
http://www.PopWrapped.com http://www.Twitter.com/PopWrapped http://www.SoundCloud.com/PopWrapped http://www.Popwrapped.Tumblr.com http://www.Facebook.com/PopWrapped http://www.Instagram.com/PopWrapped http://www.Pinterest.com/PopWrapped http://www.YouTube.com/PopWrapped