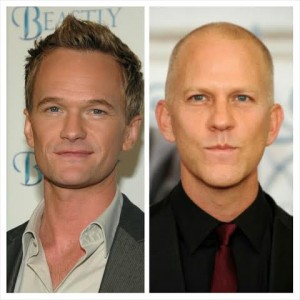 Matthew Jenner
Staff Writer
@MovieUnchained
I don't want to make any promises, but recent correspondence between American Horror Story creator Ryan Murphy, and the super-talented Neil Patrick Harris make us very excited as it has gotten rumors swirling that Harris
just might
be heading to the horror anthology show for the upcoming season. Harris mentioned during an interview that he sent a letter to Murphy (who he worked with on
Glee
, and won an Emmy for) asking if he could be on the show. He claims even though (at the time) he wouldn't be able to be on the show, he would love to be involved, saying
To do one that involves any kind of freak, circus nonsense is going to be so unsettling to watch. Can't wait!
There was no response from Murphy. Until a few days ago, when Murphy tweeted to Harris: https://twitter.com/MrRPMurphy/status/490260518372769792 Murphy has had quite a good track-record, having created megahit
Glee,
 the cult show
American Horror Story
, and directing the highly acclaimed film version of Larry Kramer's important play,
The Normal Heart
. The new season of
AHS
has us very excited - with a superb cast that includes returning cast members Sarah Paulson, Jessica Lange, Evan Peters, Angela Bassett, Emma Roberts and Gabourey Sidibe; along with newcomers Michael Chiklis and Wes Bentley and a terrifying and exciting setting of an old freak show, there is no doubt that it will be an incredible season of a great show. The question is, will Neil Patrick Harris be on-board as well? We can only hope!
Keep Up With PopWrapped On The Web!