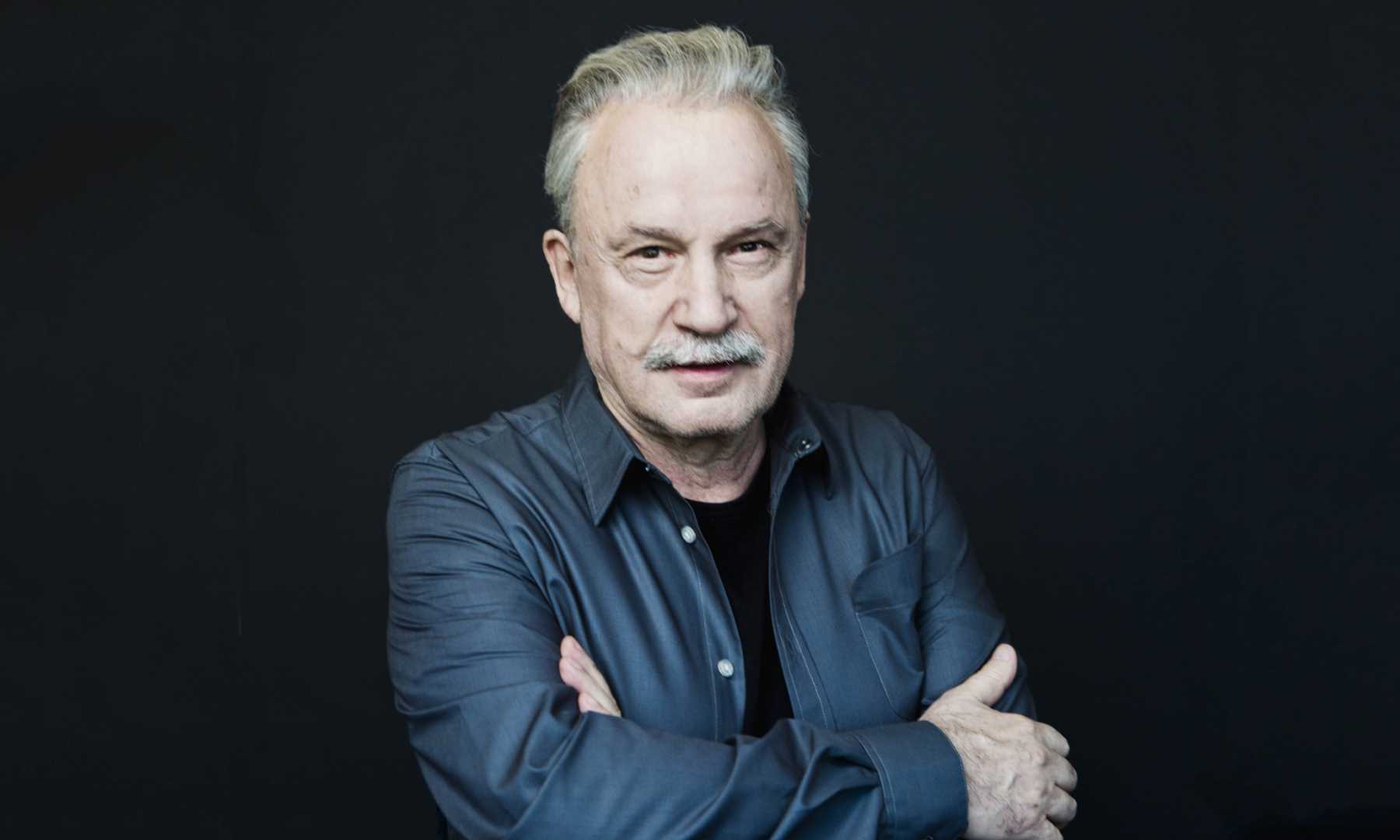 www.theguardian.com
It is safe to say that 2015 has been a productive year for Giorgio Moroder, and it sounds like 2016 is going to be just as action packed.  This year saw the disco-pioneering producer make his glorious return to music with the release of Deja Vu. Featuring fresh collaborations with established and rising vocalists, the album proved that Moroder was still at the peak of his craft and opened doors to a new set of opportunities.
After months of enjoying the fruits of his labor with the likes of Britney Spears, Kylie Minogue, Charlie XCX, and Sia, it seems that Moroder is officially turning his attention to a new project. On December 23 Moroder posted a new track on his SoundCloud titled "Run Program."
Shared as a "holiday gift" to his fans "Run Program" is drastically different than anything we heard on Deja Vu. While his most recent album treads lightly across delectable synth and disco roots, "Run Program" descends into dangerously dark territory.
A racing beat and heavy synth set the scene for the hugely atmospheric track. A chorus of distorted vocals and mechanical sounds add a further sense of intrigue and action to the project. It sounds almost as though the release could be played during a major action scene in a film or video game, and that might indeed be the case...
Not only does the track sound custom tailored for a video game, but earlier comments from Moroder lead us to believe that this is truly the case. Although there is no official confirmation just yet, we have to assume that "Run Program" is a sample of Giorgio Moroder's rumored "Tron" soundtrack.
Giorgio Moroder first alluded to his involvement with "Tron" during an interview with Clash Music in February of this year. While promoting Deja Vu the producer mentioned that he was hoping to partner up with Skrillex in the near future with the goal of collaborating on a project. The project in question just so happened to be the soundtrack to Disney's impending "Tron" video game.
"I'm going to meet Skrillex next week when I'm back" Moroder revealed in the interview. "I'm doing the music for a game for Disney's 'Tron.' We have about five themes, electronic stuff, and let's see if he's interested in remixing or re-working one of the songs" the "Right Here, Right Now" musician explained.
Since letting the news slip Moroder and his team have remained mum regarding the project; however, we have to assume that this is what "Run Program" is intended for.
Listen to "Run Program" below and see if you agree!
Sources have told us that Giorgio Moroder is "super excited" about the track. They couldn't tell us much more, but we are keeping our fingers crossed for a big announcement in 2016!
Although this is currently only speculation, we can't help but be excited to hear more of Giorgio Moroder's possible "Tron" soundtrack. Regardless of whether or not it exists, "Run Program" is an exceptional, forward thinking release from the established producer. We like what we hear and would like to hear a bit more!
Let us know what you think about Giorgio Moroder's latest project below. Also, we want to hear if you think that "Run Program" is intended for the "Tron" soundtrack.