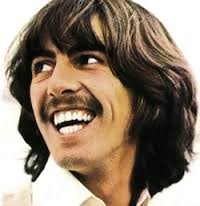 Dani Strehle
Senior Manager
Here comes the...beetles
? In one of the most glorious twists of irony I've come across in a very long time, a memorial tree that had been planted in honor of legendary Beatle, George Harrison, has proven to be a tasty little treat for an invasive species of beetle, the
Los Angeles Times
reports. Councilman Tom LaBonge said the little pests only succeeded in finally killing the tree recently, and that plans for replanting have already begun. The 10-foot-tall pine was planted in Harrison's honor in 2004, three years after his death at the age of 58. Harrison called LA home for the last portion of his life and his cremains will spend their earthly eternity at the Hollywood Forever Cemetery. The tree's accompanying plaque reads:
In memory of a great humanitarian who touched the world as an artist, a musician and a gardener.
Below that, a quote from Maharishi Mahesh Yogi waxes philosophical:
For the forest to be green, each tree must be green.
The new tree will also be located near the notorious Griffith Observatory. I'd like to think that George would appreciate this delicious piece of irony. He was a deep-thinking and incredibly spiritual man who loved nature. He was also a bloody brilliant song writer and just so happens to be my favorite Beatle. And with that, I leave you with these sage words of yet another musical prodigy that was taken from us too soon:
The only thing we really have to work at in this life is how to manifest love..
I also leave you with one of George's finest creations: Okay, just one more.
Keep Up With PopWrapped On The Web!