Well, this isn't a good sign. Sources confirmed Monday morning that Cary Fukunaga has exited as director for the upcoming remake of 'IT'. The 'True Detective' director was said to have clashed with the studio, as 
Variety
reports:
"It" was set to be split up into two films, and sources say New Line was considering making only one movie due to budget concerns. Fukunaga, however, was adamant about making two pics. They could not agree on a budget, causing Fukunaga to clash with the studio.
With production to have started this summer, there are currently no plans moving forward. 'We're The Millers' breakout star Will Poulter had been tapped to play the terrifying, iconic clown Pennywise.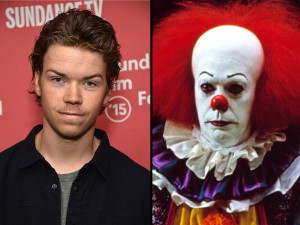 People
Legendary actor Tim Curry performed the role in the original film. Fukunaga has already penned the script for the film, alongside Chase Palmer. No word on what will happen now with his exit. Are you guys hoping to see the film move forward? Or do look at this as a blessing for the iconic film?
Keep Up With PopWrapped On The Web!