Jack Larson, a playwright and actor commonly known for his role as Jimmy Olsen in the 1950s series The Adventures of Superman passed away on Sunday (September 20). He was 87.
Born in Los Angeles on February 8, 1928, Larson grew up in Montebello, California. He dropped out of high school to pursue a career as a professional bowler. Larson eventually returned to school in order to obtain his high school diploma, where he was spotted by a Warner Brothers movie scout and signed to a film contract. He acted in the 1948 movie Fighter Squadron, and continued working in film throughout the 1950s.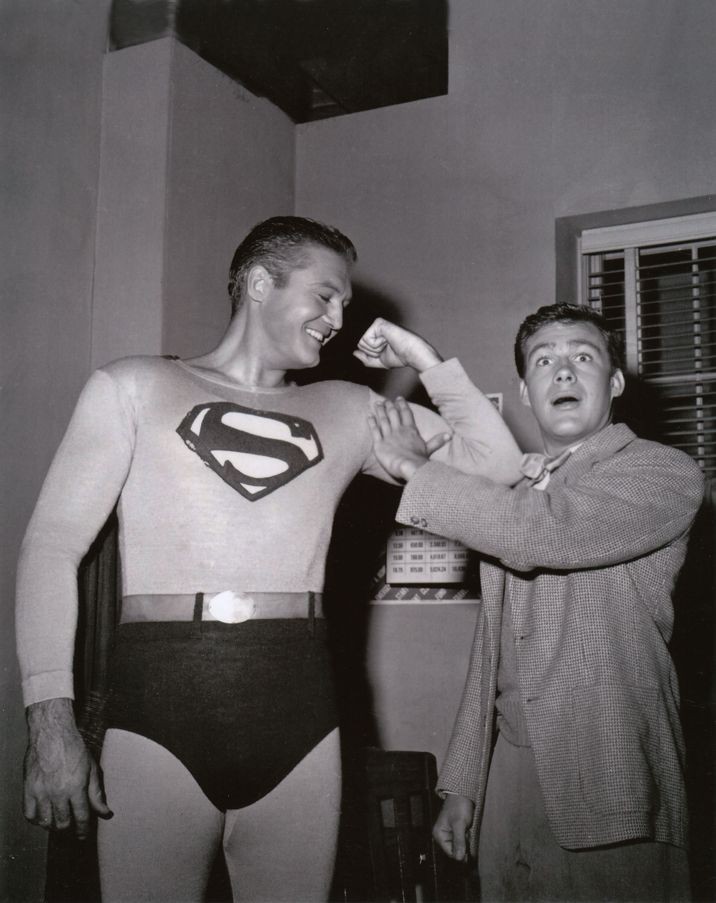 Courtesy of Warner Brothers
Larson was offered the role of Jimmy Olsen when he was 23 and had dreams of acting on Broadway and becoming a playwright. He didn't want to face typecasting for the rest of his career, and only accepted the role after his agent expressed doubts about the series' success. The show ended up running for six years, ending because George Reeves, who played Superman, passed away in 1959.
While Larson was happy with his work on the show, he wanted to avoid similar roles in the future. Unfortunately, his earlier fears of being typecast were realized, and he left the acting field altogether, becoming a celebrated playwright. His plays Chuck and The Astronaut's Tale were critically acclaimed. He also produced a number of films with partner James Bridges. The two were involved until Bridges' death in 1993. 
Larson returned to acting, and despite his earlier reluctance to accept the part of Jimmy Olsen, most of his later roles were related to his time on The Adventures of Superman. He had appearances on Superboy, Lois & Clark: The New Adventures of Superman, and Superman Returns.  Larson also guest starred on an episode of Law & Order: Special Victims Unit, as a grandfather who finds ways to help the victims of his sex-offender grandson. 
Larson may have accepted the role of Jimmy Olsen with reluctance, and it may have hampered his acting ambitions, but he always spoke of his time as Olsen fondly, and granted many interviews. Despite swearing off fan-events in 1988, he still tried to give back to the fan community in other ways. Larson will be missed.