Let's face it, we're in an era of music where all you need is a well-produced beat to top the charts.
Jake Miller has several of those, without a doubt, but he also has a hell of a lot more.
The 22-year-old has a gift of supporting the beats with well-written lyrics and an effortless delivery that's way too underrated in this industry.
After Alex Angelo and Jasmine V warmed up the crowd at NYC's Best Buy Theater last night (July 9), Jake started things off with "Lion Heart," which actually grew on me big time after hearing it live.
All he needed was his Energizer Bunny personality to get the venue jumping--even parents were cheering for him. There's nothing better than knowing the artist is enjoying the show just as much as you are.
As he mentioned during the set, he dropped a surprise EP on Tuesday night, Rumors, which soared to #1 on iTunes' pop chart in a matter of minutes. The project is simultaneously the familiar Floridian musician whom the dedicated Millertary have come to love, while also being a little more daring, which is fun.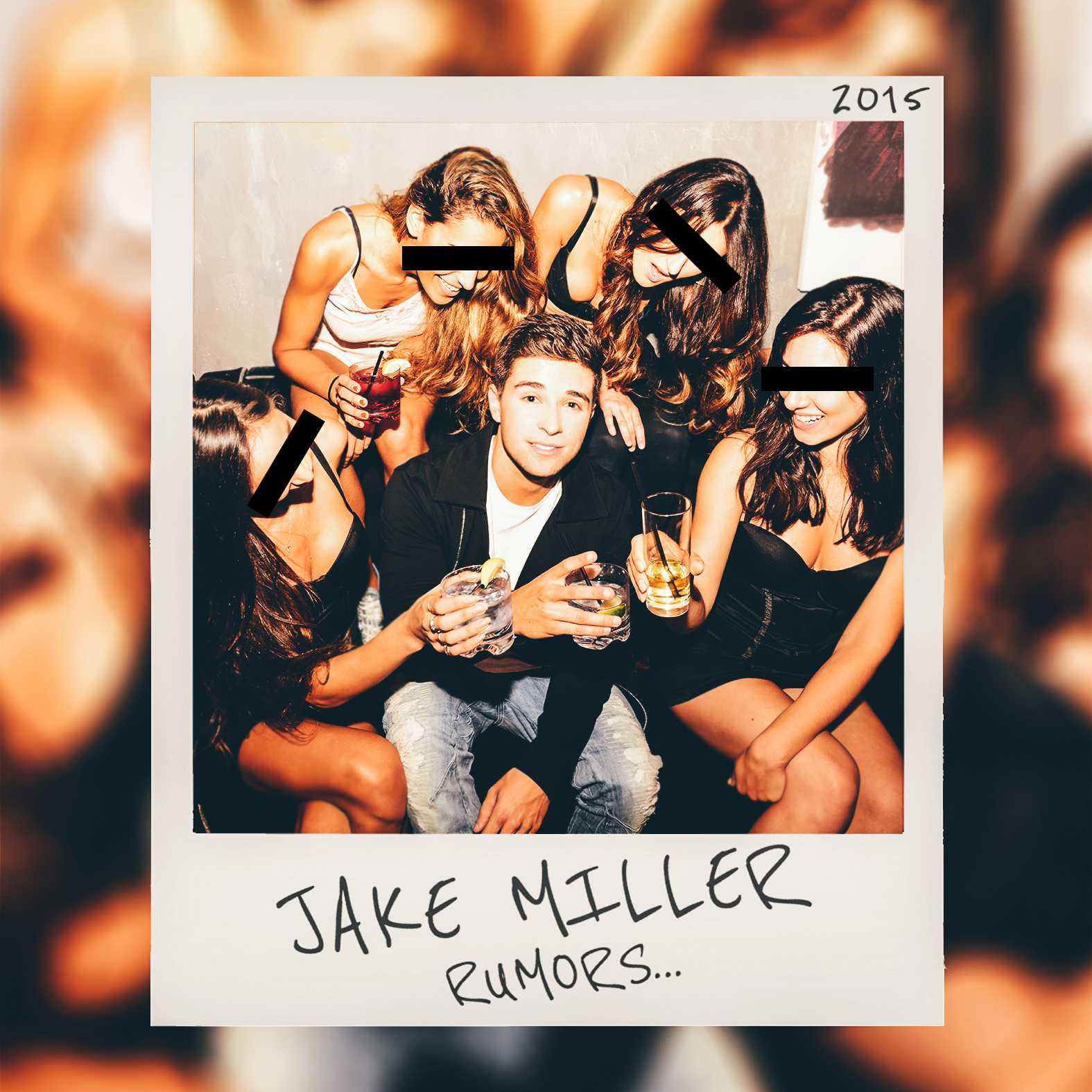 Credit: Warner Bros. Records
Along with tons of old favorites like "Day Without Your Love" (my personal favorite!), "I'm Alright," "Like Me," "A Million Lives," and "Glow," he performed some new tracks from Rumors. 
Those were probably the highlight for me. Jake knows how to get you on your feet with a club banger. "Yellow Lights" is a certified hit if he makes it his next single (hint, hint!). "Rumors," the music video for which debuted with the EP, has an old-school vibe you will not be able to resist.
He also performed a couple of covers, including a club remix of "Uptown Funk" that was unexpected in the best way, and an acoustic mashup of Fetty Wap's "Trap Queen" and Drake's "HYFR."
Considering some tours now are spending millions on special effects and everything short of dancing monkeys, it's impressive that Jake managed to draw an insane crowd (the line wrapped around a couple of blocks and brought a significant police presence for extra security) and keep them vibing with nothing but his music, a drummer, and a guitarist/DJ.
https://twitter.com/jakemiller/status/619541164505571329
No wonder he has an army behind him.
The tour continues until August, and you can check dates and tickets here.
Rumors is now available on iTunes.