James Cameron is saying "I'll never let go" to Avatar, as he just announced he'll make four more Avatar movies, bringing the franchise to a whopping five movies once they're all done.
The Oscar winner director just announced the reason behind the delay on the Avatar sequels, stating that his plan for the films has expanded beyond the initially announced four films, "We've begun to bump up against the limitations of our art form," he said. "There's just too much story."
Cameron knows a thing or two about movie making and box office success. Avatar earned $2.8 billion worldwide when it was released in 2009. And his other epic movie, Titanic, is number two on the list of highest grossing films with $2.2 billion worldwide.
He spoke to the theater owners about his love for the franchise, stating "I've been working the last couple of years with a team of four top screenwriters to design the world of Avatar going forward: the characters, the creatures, the environment, the new cultures."
Cameron said that they are going through a "truly massive cinematic process" with these films and that even though each film can stand alone - since they will not follow a single plot thread - the combination of the five films will "form a complete saga."
At the end of his presentation, Cameron showed some concept art for the upcoming Avatar sequels, which included undersea scenes and aerial battles between the Na'vi and manmade spaceships flying over Pandora. Some images of other Na'vi tribes were also featured, which would go along with the idea that the films will not be tied to each other but coexist in a collective Avatar world. The new logo for the franchise, seen below, was also shown.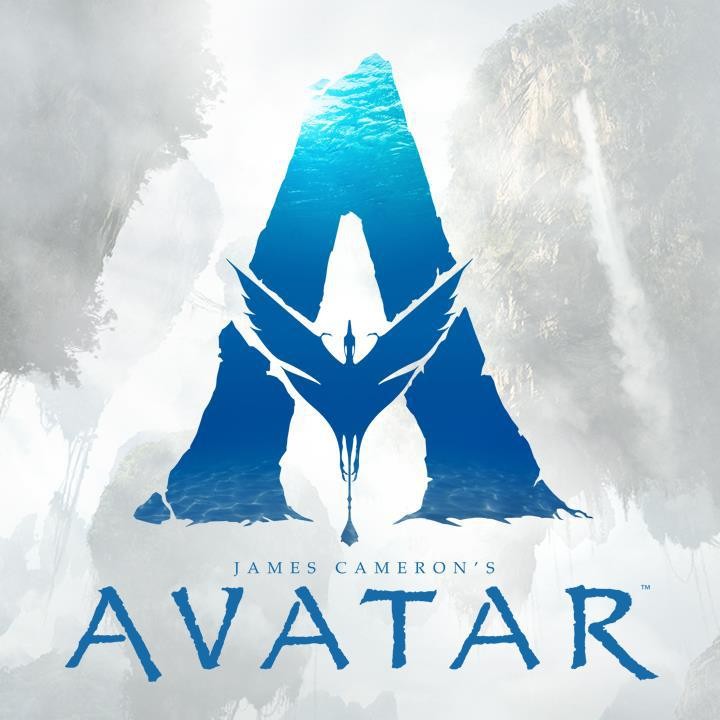 SlashFilms
The timeline for the movies – if they stay on track – will be as follows: Avatar 2 will be released on Christmas 2018, Avatar 3 on Christmas 2020, Avatar 4 on Christmas 2022 and finally Avatar 5 will hit theaters just one year after that, on Christmas 2023.
Star Wars: Episodes VIII and IX – part of the other colossal franchise of our times – will be released on December 2017 and 2019, respectively, so they won't compete directly with the Avatar films.
Disney, should be quite pleased with this news, since the Avatar-inspired land currently under development at Animal Kingdom Theme Park in the Walt Disney World Resort in Orlando, FL, will now continue to be relevant for even more years. Pandora - The World of Avatar is expected to open next year.