Vanity Fair unveiled the cover of its annual "Hollywood Issue" Wednesday, featuring, according to the magazine's website, "film and TV's most iconic stars." The famous faces include Tom Hanks, Nicole Kidman, Harrison Ford, Jessica Chastain, and more, but another star was also supposed to grace the cover: The Disaster Artist's James Franco.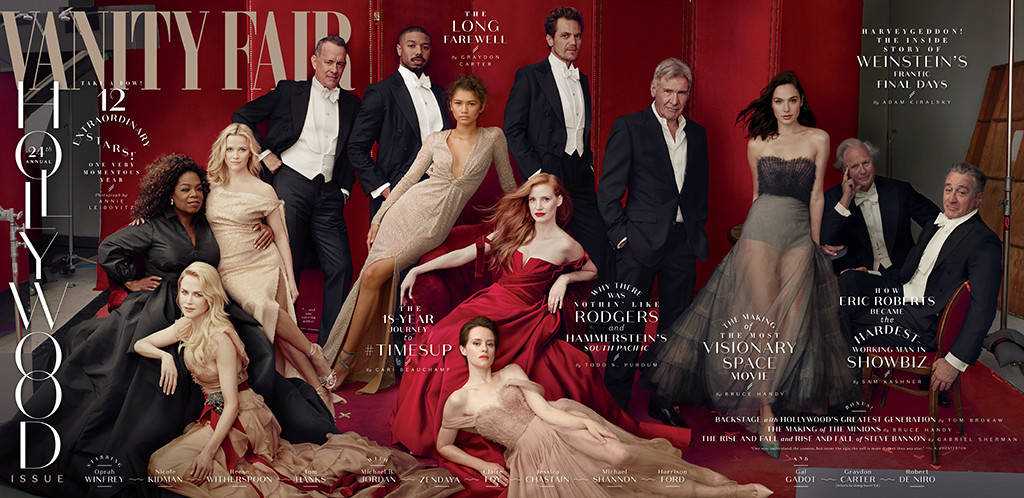 James Franco Erased From Vanity Fair's "Hollywood Issue"
According to The Hollywood Reporter, Franco sat for the interview and Annie Leibowitz's photoshoot, but was later digitally removed amid allegations of sexual misconduct.
A spokesman for Variety Fair confirmed Franco's intentional removal, explaining, "We made a decision not to include James Franco on the Hollywood cover once we learned of the misconduct allegations against him."
The decision seems to fall in line with a recent Los Angeles Times story, published on January 11, which cited five women who accused Franco "of behavior they found to be inappropriate or sexually exploitative."
Franco has denied the allegations.