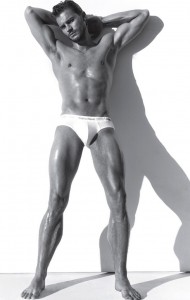 Dani Strehle
Senior Manager
Interview
magazine, Dornan revealed that he is actually uncomfortable with his [perfect] physique and thinks he is still too "skinny;" an insecurity he's dealt with since adolescence:
I don't like my physique. Who does? I was a skinny guy growing up, and I still feel like that same skinny kid.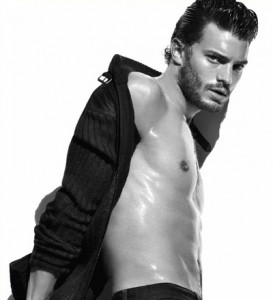 Oh now, hush! LOOK AT YOU!
Well Jamie, I'm here to tell you that you are perfect JUST the way you are! In preparation for his upcoming role as Christian Grey in the massively popular
50 Shades of Grey
book-to-film adaptation, Dornan worked out constantly to try to look like a man who regularly does so.
I think there was so much more to Christian that we covered - someone who is careful to keep himself in shape, someone who spends obscene amounts of money on presenting himself. A lot of that work was done in the gym and with costume. I'm quite awkward in a suit because I don't have an opportunity to wear a suit very often, and this is a guy who lives in a suit - the best suit.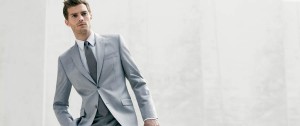 He looks pretty damn good in a suit to me!
Dornan also went on to say that he despises auditions and has yet to find himself comfortable in those situations.
I'm crap. I know there are people who can walk into those rooms and make those lines sing on the page and get the job immediately. I wasn't one of them.
It's nice to hear that this gorgeous man is human just like the rest of us; with insecurities and body issues that we little people face every day. On the other hand, don't you kind of want to slap him and tell him to get a grip already? I mean honestly, he's exquisite!
Keep Up With PopWrapped On The Web!