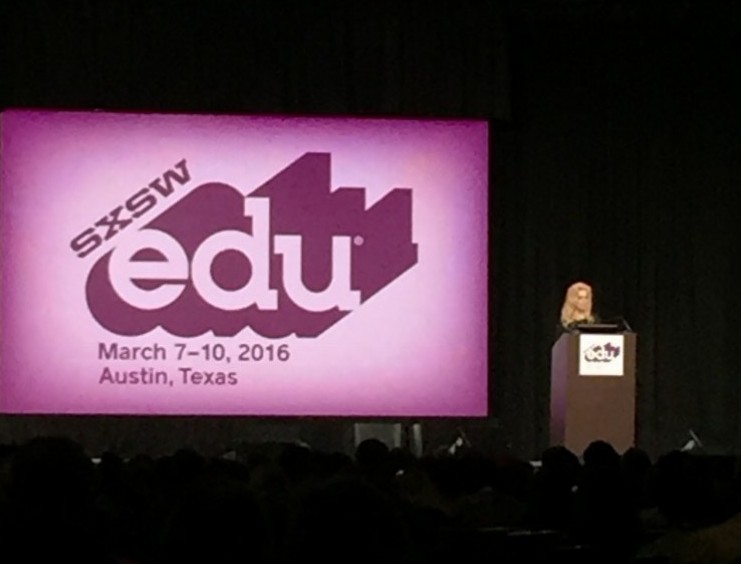 PopWrapped
Gamer and futurist Jane McGonigal took the stage at SXSWedu in Austin, Texas this week to share the best ways to predict the future. 10 years into the future to be exact. McGonigal stressed though, that "a futurist does not predict the future." Rather, a futurist uses signals from creative trends in pop culture and media to create new ideas about the future.
Within her conference keynote presentation, McGonigal shared that we do not need to merely see the future; we need to make the future... and you don't need to be boring about it! She stressed that we need to be creative to make the future happen, the future that you want to see around you.
When we think about the future, we are really finding out what's possible, and we start by thinking what could be different, new, or change. "Thinking about the future can help you make a difference and be innovative," she said. "You can't create something new unless you can imagine how things could be different."
One of the main predictions McGonigal made about the future focuses on the NFL. We have booming fantasy sports participation, wearable fitness technology, social atmospheres of cheering for sports teams, and competitive leagues.
McGonigal challenges us to imagine a future where you redeem physical fitness for points, the same way you currently do on wearable tech. You can then pool points with other fans of your team and redeem them for extra downs, points, time outs, or players in real life!
Can we stop a SuperBowl game to power up and redeem points like in a video game?! According to McGonigal, yes we can.
So how can you use futurism skills to predict up-and-coming lifestyles for yourself? Combine noticeable trends, climbing interests and new technology to predict a forecast for what your future might look like. Just make sure that it's a future you want!