Janet Jackson is back, y'all!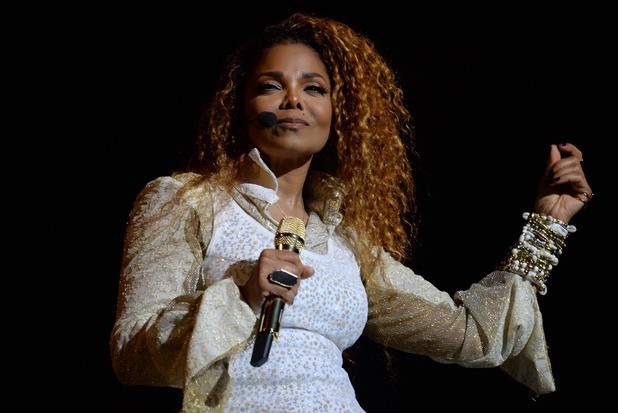 Credit: Digital Spy UK
It's been four years since she last performed on stage, and the iconic singer was back where she belongs kicking off her Unbreakable World Tour, which began on Monday (31st August) in Vancouver, Canada.
According to reports, Janet got a standing ovation, where she not only showed that she can still rock it at 49 years old, but debuted her new single with Missy Elliot entitled "Burn It Up."
The song is expected to be on the singer's new album, Unbreakable.
The rapper even tweeted the singer a good luck message before the show.
https://twitter.com/MissyElliott/status/638430426084851712
Unbreakable will be the singer's 11th studio album, following in the successful other albums such as Velvet Rope,  Janet, Rhythm Nation and Control, amongst many others.  
New York Times reporter Jon Pareles, who did a review of the shows, described the singer's performance as a variety of personalities with the tempo of the music.
".....woman taking charge (funk), the joyfully loyal lover (upbeat pop), the ballad singer, the woman left lonely (mid-tempo R&B), the party girl (dance-club beats), the rocker (with guitar up front) and, in the end, the idealist." he wrote.
The Grammy Award winner will be doing 67 shows on this tour, all in support of the Unbreakable album, which sees her teaming up once again with Jimmy Jam and Terry Lewis. Both producers have worked with the singer for years on since her third album, Control, was released back in 1986, and they spoke to Entertainment Weekly earlier in the month about the album.
"I think it's totally different from any of her other albums. But it feels like her." Jimmy Jam told the publication. " At the end of the day, I go back to that. The thing about this album is there's a lot of different places that it touches, but at the end of the day, it's pure Janet."
Here's the setlist for the tour, according to  Digital Spy, which includes all the singer's biggest hits and then some!
- "Burn It Up"
- "Nasty"
-"Feedback"
-"Miss You Much"
-"Alright"
-"You Want This"
-"Control"
-"What Have You Done for Me Lately"
-"The Pleasure Principle"
-"Escapade"
-"When I Think of You"
-"All for You"
-"All Nite (Don't Stop)"
-"Love Will Never Do (Without You)"
-DJ Intermission ("R&B Junkie", "Go Deep", "Luv Me, Luv Me", "So Excited")
-"After The Fall"
-"Again"
-"Come Back to Me"
-"Let's Wait Awhile"
-"I Get Lonely"
-"Any Time, Any Place"
-"No Sleeep"
-"Got 'til It's Gone"
-"That's the Way Love Goes"
-"Together Again" (Remix/Album Version)
-"Throb"
-"The Best Things in Life Are Free"
-"Black Cat"
-"If"
-"Scream"
_"Rhythm Nation"
-"Should've Known Better"
-"Unbreakable"
Will you be seeing Janet live? Let us know!