Jaret Martino, actor and award-winning producer of films like Driven, The Documentary, Ladybug and Bellz Angels, presents Stronger Than Pretty, an empowering true story about one woman's courage to break free and to find her own voice.
Stronger Than Pretty launched its proof of concept in New York on November 20. The sold-out screening features actress Kate Amundsen (Shameless, Westworld, The Mindy Project) and co-stars indie film actor, Anthony Ficco (Drifter, Prodigal). The screenplay was co-written by Jaret Martino and award-winning writer Pat Branch. The development has included Mara Santino of Luber Roklin Entertainment, and producer Nancy Scanlon. Stronger Than Pretty is executive produced by Jaret Martino and Zachary Jaydon.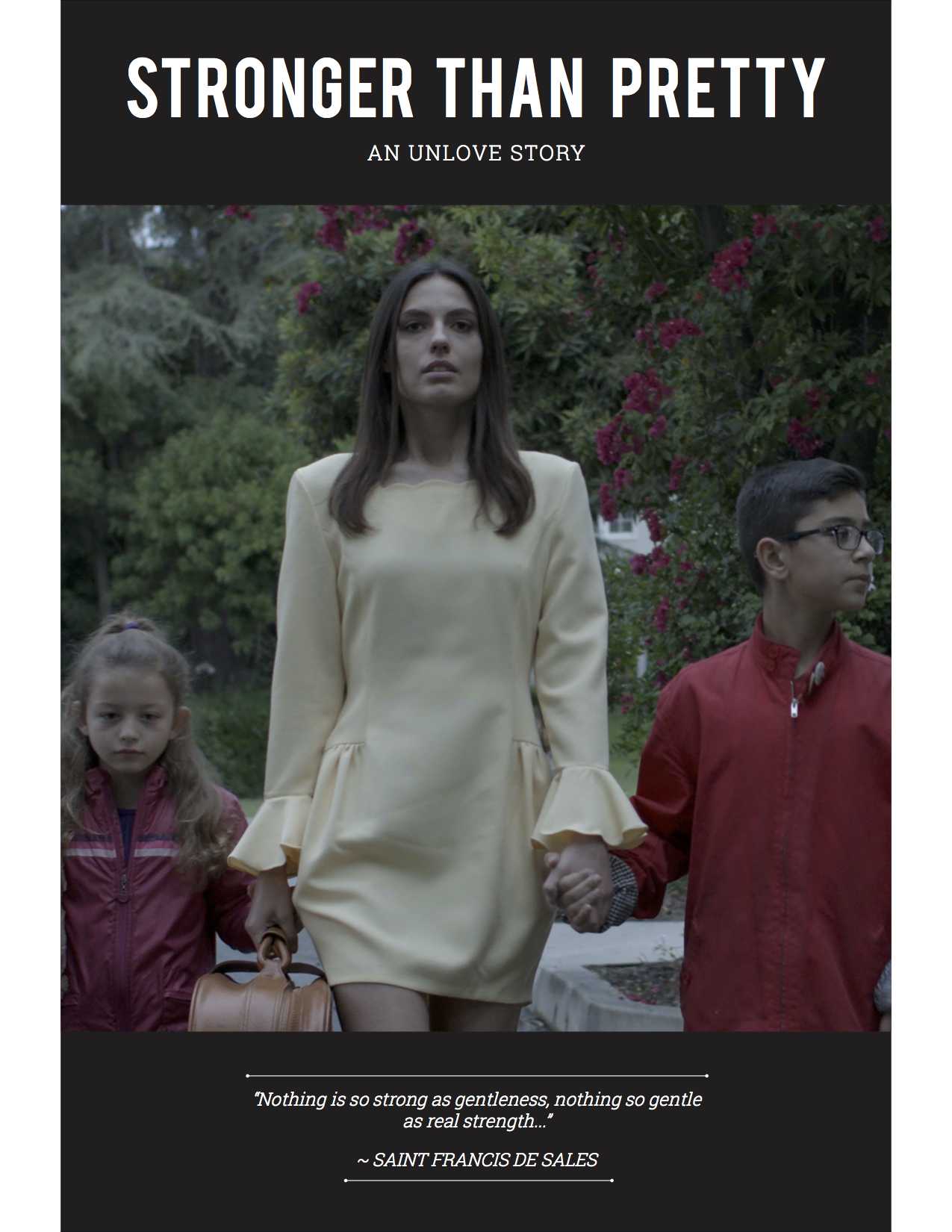 Stronger Than Pretty
The proof of concept was shot in Los Angeles, California and premiered in LA on August 21, 2016 to a packed house filled with industry veterans and Hollywood's elite.  Following today's New York screening, the film and team is headed to Sundance Film Festival, with a special screening event hosted by #indielounge and Popwrapped Entertainment Group.
Stronger Than Pretty is a romantic tragedy -- an unlove story -- that spans three decades in the life of a gentle young woman, Donna, as she tries to live up to the traditions and expectations of her Italian roots and the "American Dream." That dream becomes a living nightmare and nearly breaks her, until she finds the silent force of her inner voice. We follow Donna on her journey to break free from a husband who refuses to be responsible for her, his children, or his own actions.
As Donna works to maintain stability and security for her kids in spite of their father, she is able to redefine her own "American dream" and graduate from college, something that had been pushed aside in place of starting a family, like the "good girls" of her era were expected to do.
What Hollywood Is Saying:
Lauren Jauregui (5th Harmony) - "Stronger Than Pretty celebrates women and wakes up the human spirit, heart, and mind. Watching women win in the face of adversity will always capture my attention. This is a must see!"
Zachary Jaydon - "It's very rare that a film comes along that makes every fiber of your being stand on end. Stronger Than Pretty knocks it out of the park."
Lauren Francesca - "What an amazing film! Timely message and a must see! I'm so excited to be a part of this feature."
Jessica Robyn - "A must see film that will touch your heart and inspire your inner warrior."
Cuba Gooding Jr. - "It's a very important film to show the struggle's of women overcoming all odds for a better life for themselves and their children."
From Jaret Martino:
As an artist, I create projects that I hope will make a difference in the world and shed light on subject matters deserving more attention from society and the film-making community. In particular, I am compelled to tell stories where women are the heroes who save themselves. Stronger Than Pretty is an empowering film about the journey of a woman finding her voice. This was my mother's reality and the inspiration of Stronger Than Pretty.
Learn more about the film at www.strongerthanpretty.com and show your support for the film on Facebook.