In a Twitter back and forth between presidential candidate Donald Trump and Amazon kingpin Jeff Bezos, an exciting offer was made.
Bezos told Trump that he would save him a seat on the rocket Blue Origin. The rocket is part of Bezos' space flight company.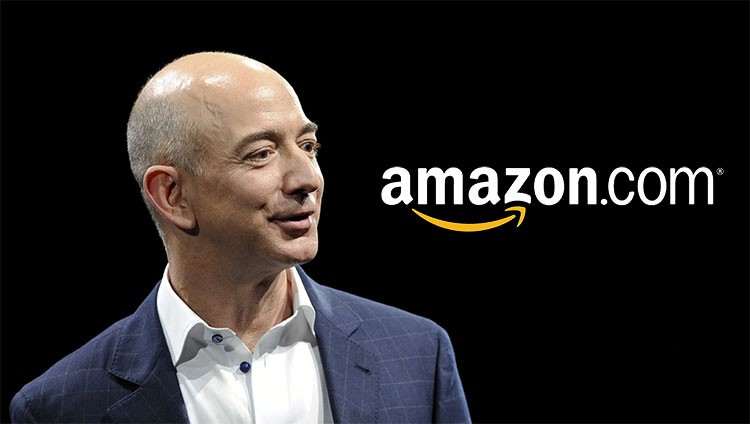 Jeff Bezos [ceoworld.biz]
Bezos is the owner of The Washington Post, which published an article yesterday (Dec. 7) titled Donald Trump is the Gamergate of Republican Politics.  With lightning speed, Trump hit Twitter with the following rebuffs: 
The @washingtonpost, which loses a fortune, is owned by @JeffBezos for purposes of keeping taxes down at his no profit company, @amazon.

— Donald J. Trump (@realDonaldTrump) December 7, 2015

The @washingtonpost loses money (a deduction) and gives owner @JeffBezos power to screw public on low taxation of @Amazon! Big tax shelter
— Donald J. Trump (@realDonaldTrump) December 7, 2015
If @amazon ever had to pay fair taxes, its stock would crash and it would crumble like a paper bag. The @washingtonpost scam is saving it!
— Donald J. Trump (@realDonaldTrump) December 7, 2015
Trump's accusations of Bezos' using Amazon and The Washington Post as some kind of tax scheme caused Bezos to reply with a very generous offer:
Finally trashed by @realDonaldTrump. Will still reserve him a seat on the Blue Origin rocket. #sendDonaldtospace https://t.co/9OypFoxZk3

— Jeff Bezos (@JeffBezos) December 7, 2015
The fact of the matter, according to The Guardian, is that:
  

"Amazon regularly turns a profit, although it is frequently small in comparison to its revenue, and Bezos owns the Washington Post personally, so its profit or loss wouldn't affect the tax Amazon pays. Fact checking Donald Trump tweets is futile."
It seems as if doing anything that is rational within the vortex created by Trump's ego is  futile.
Check out Trump's traveling options on Blue Origin here:
https://www.youtube.com/watch?v=9pillaOxGCo