Jeff Davis took time out for a PopWrapped exclusive inside look at Teen Wolf as we approach the season 5 premiere. He also takes us inside Criminal Minds.
PopWrapped: Very excited about season 5 of Teen Wolf premiering on MTV June 29th. Can you let our readers in on any plot twist or game changers that are coming up in the new season?
Jeff Davis: Every season, we try to come up with new ideas and interesting ways to approach the themes of high school and growing up. One aspect of season 5 we're most excited about is our new villains. They are called Dread Doctors and are described as scientists who worship the supernatural. They have a steampunk aesthetic and will be offering some of the darkest horror we've seen on the show.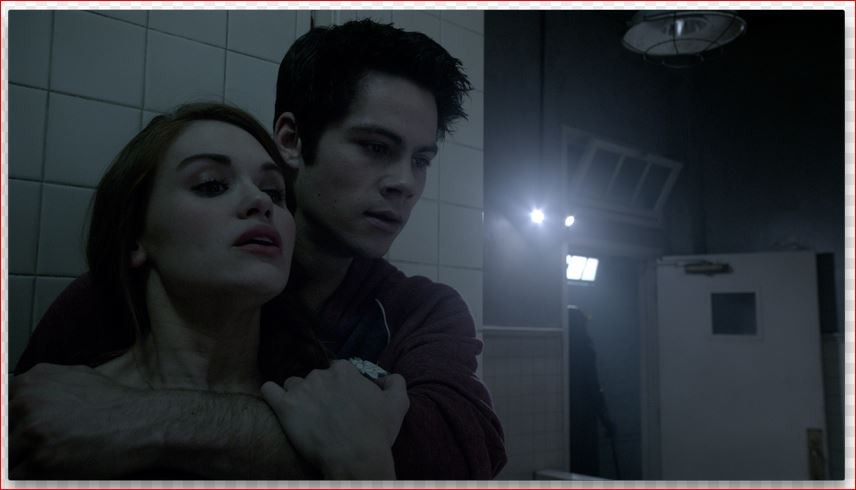 Dylan O'Brien as Stiles & Holland Roden as Lydia in Teen Wolf [Credit: MTV]
PW: We are posting a feature on Jill Wagner this week. She said she loves playing a villain. Can you let us know what it's like having Jill be a cast member, and your amazing host of Wolf Watch every week?
JD: Jill is one of those actors who is too good to stay dead. We had to bring her back. And to recreate her character as a Werejaguar was a particularly fun way to introduce her once again as a bad guy in our world. More than anything she's created such a fun bad guy.
PW: Tell our readers about whats it's like being one of the master minds behind Criminal Minds, another feather in your cap. Also, congrats on just getting picked up for season 11 in the fall!
JD: I happily give the credit for the success of Criminal Minds to its showrunner, Erica Messer, who is also currently working on the spinoff as well. It's an amazing thing to see the show grow into such a monstrous success. It was the first TV pilot I had ever written, my attempt to get out of the development hell of the feature film world. I had a love of FBI profiling stories and for some reason it just fit at the right time.
PW: We can relate, but please tell our readers what it is like growing up as a twin, and the twin bond you share?
It's an extraordinary thing to have a best friend with you all of the time. What's interesting is that when my brother and I went to college we actually grew apart. It wasn't until we became adults living at a distance of three thousand miles that we actually became closer than ever. We text and chat on the phone all of the time and I would probably count him as the biggest fan of my shows. He reads all of the scripts of Teen Wolf as they're written.
PW: Are you Team Carver twins or Team Lane Twins? 😎
JD: Ah, how am I supposed to choose? I do have to say the Carver twins hold a special place in my heart.
We will give you that one, Jeff. Fans, don't miss the EPIC season 5 premiere of Teen Wolf on MTV June 29th.
Also keep an eye out for a newcomer to Teen Wolf this season, sure to cause some trouble in Beacon Hills. All you Pretty Little Liars fans better take notice. There's a new wolf in town: Cody Christian will be joining Teen Wolf season 5 as a "lone wolf" named Theo. 
According to the MTV description, Theo isn't as new to Beacon Hills as everyone presumes, and his character may have some secrets about the town that attracts so many supernatural monsters.