Jeff Goldblum and his wife Emilie Livingston have welcomed a baby boy, Charlie Ocean Goldblum, to the world born on- wait for it...the 4th of July. What?  Yup. Just like his movie that he made a while back. What was it called? Ah yes, Independence Day.
The 62-year old actor will be seen reprising his iconic role as David Levinson in next year's Independence Day: Resurgence, and it seems the incredible coincidence is not lost on the man himself if his Instagram post is anything to go by.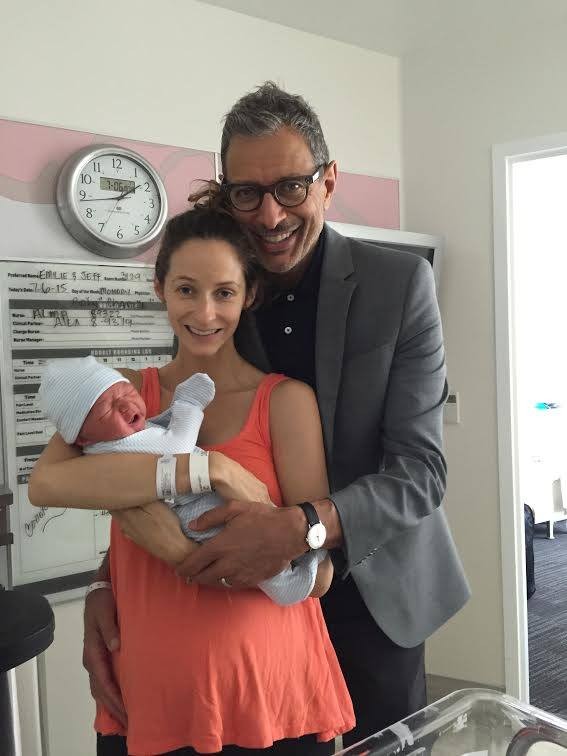 Facebook
"We're so excited to share the wonderful news of the birth of our son, Charlie Ocean Goldblum, born on the 4th of July. Independence Day,"
A hearty congratulations to the Goldblum family on their new arrival. I do hope Goldblum teaches him how to fly spaceships and share witty quips before punching aliens. After all, life...finds a way.
File this under 'You can't make this stuff up.'