Winter's Bone
back in 2010; yeah, barely 4 years ago if you can believe it. She was the second-youngest person to receive a nomination an Oscar nom for that film and then went on to become the second-youngest person to win the Best Actress award two years later for
Silver Linings Playbook
. She's unstoppable, completely loveable and down right hilarious. Yeah, I may have seen every last inch of her due to the recent hack that ended up leaking hundreds of risque photos of female celebs; but that's not her fault and it doesn't change who she is. It also doesn't change the fact that I'm 100% convinced we'd be best friends in real life. Here's why:
https://vine.co/v/h36xMj2wV7X
Even at the Oscar's this girl isn't afraid to be funny; or completely honest. Yeah, take that shot Jen...here, take another.
https://vine.co/v/h3zbVWTJaMZ
So, there she is at one of many press conferences and the girl just wants a damn mint. Clearly determined to open that pesky box herself, ends up exactly how one would expect from the girl who trips up the stairs at awards shows; her mints go flying. Smooth Jen, smooth.
https://vine.co/v/hY5uLdMbtii
She has an unsatisfied craving for the world's greatest culinary creation. We will definitely not be arguing over dinner plans.
https://vine.co/v/hYdwOTLxagT
What better way to show your friends the love than crashing their interviews with hair raising questions like, "How's your rash?"
https://vine.co/v/Ozi9IeKrtLm
She struggles with the English language.
https://vine.co/v/OzZlgE1KUUv
Deep down, she knows what really matters and isn't afraid to get serious for a good cause.
https://vine.co/v/OuQ0OYrntxU
Her hindsight is 20/20 -- DON'T UPDATE iCLOUD JEN! Just don't let it...too little, too late. I know. So there is it. Just seven of the myriad of reasons I know Jen and I would be BFFs -- two kids from the Midwest, fumbling over our own words, tripping up stairs, eating too much pizza and hopefully, making the world a better place. Jen, you're my best friend.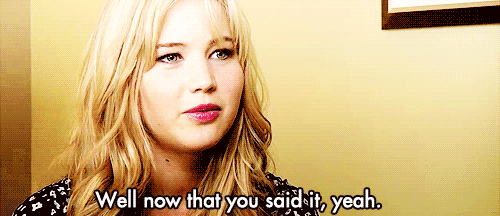 Courtesy of thelively-rpc.tumblr.com
Keep up with PopWrapped on the web!
Twitter
SoundCloud
Facebook
Instagram
Tumblr
Pinterest
YouTube