When Violett Beane was cast as Jesse for season two of The Flash, a character who would originate from Earth 2, many comic book fans got incredibly excited. Jesse Quick is a fan-favourite speedster from Earth 2, who helped save the world, many times over, alongside the Flash. Fans may be getting their wish in an upcoming episode of The Flash. Beane was spotted on the set of the hit CW show, in her very own costume. 
https://twitter.com/canadagraphs/status/766566007703953409
In the comics, Jesse Quick is actually Jesse Chambers, the daughter of two other superheroes: Johnny Quick and Liberty Belle. Along with her father's super speed, she also inherited her mother's super strength, making her a powerful ally for the Justice Society of America. While the CW show took a slightly different approach to her heritage, making her the daughter of mentor Harrison Welles, there were hints that a direct hit from the Speed Force may have affected her more than her fellow teammates may have known. 
Beane spoke to Comic Book Resources about the possibility of becoming a superhero back in April, saying that she saw the hints that were being dropped, making her think it was a possibility.
I am very excited. I think it may  happen, because there have been so many hints about it. If, and when, that does happen, I cannot wait. I've talked to everyone about their own suits, and they love them. They put them on and they were like, 'I feel like a superhero. I feel so cool.' I can't wait to see if that happens to me, where I put it on and feel that way too. 
It looks like Beane didn't have to wait long. She also told CBR that the suit "won't be quite like the ones in the comics", but gave no other hints as to what her supersuit may look like when finally revealed. 
In other Flash-related news, executive producers Aaron Helbing and Todd Helbing spoke to TV Line about what fans can expect from the show's upcoming third season, and about speed-god Savitar, one of the season's new villains. Aaron told fans that they can expect more psychological warfare, and Todd promised that "everything about Savitar is different than Zoom or Reverse-Flash", adding that he couldn't "go into too much detail". This may come to the relief of many fans who are tired of seeing Barry go up against speedsters. 
The second big bad Barry will face is Dr. Alchemy, a moniker used by a number of different villains in the comic books. The show has cast Tobin Bell as Dr. Alchemy's voice, and released an ominous photo of the character's mask.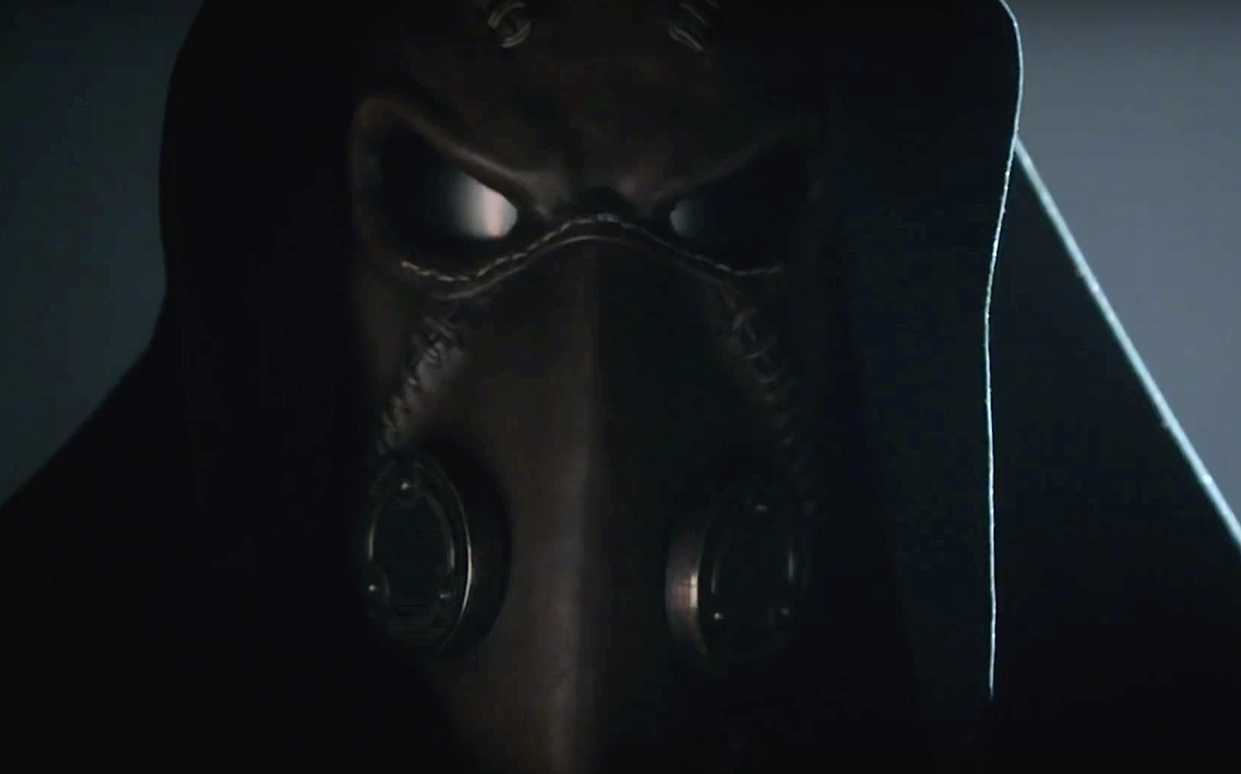 TV Line
Despite the tremendous difficulty Barry seems to be up against throughout season three, not to mention being stuck in a parallel universe at the season's start, the producers promise a return to the lighter tone from season one. Todd acknowledged that the last few episodes "were pretty dark...even darker than we probably anticipated. So we're making a conscious effort to go back more toward the tone of season one". Again, this may come to the relief of many fans who missed the show's lighthearted moments and more humorous approach to superhero-ing.