Jessica Lowndes rose to fame as Adrianna Tate-Duncan on 90210, the CW's reboot of the 90s classic Beverly Hills, 90210. Lowndes, who has continued to steadily act in television and film throughout the years, is also a talented musician and songwriter.
We had the pleasure of talking to Jessica Lowndes about her new horror film Abattoir. Abattoir tells the story of an investigative reporter (Lowndes) whose family is murdered and who works to solve the mystery behind an enigmatic man who has been buying houses where tragedies have occurred.
The scary movie also stars Across the Universe's Joe Anderson, Lin Shaye (Insidious) and Dayton Callie (Sons of Anarchy, Deadwood) and is directed by Darren Lynn Bousman (Saw II, III and IV).
The film was the 2016 official selection of the LA Film Festival, Fantasia, Sitges and numerous other festivals.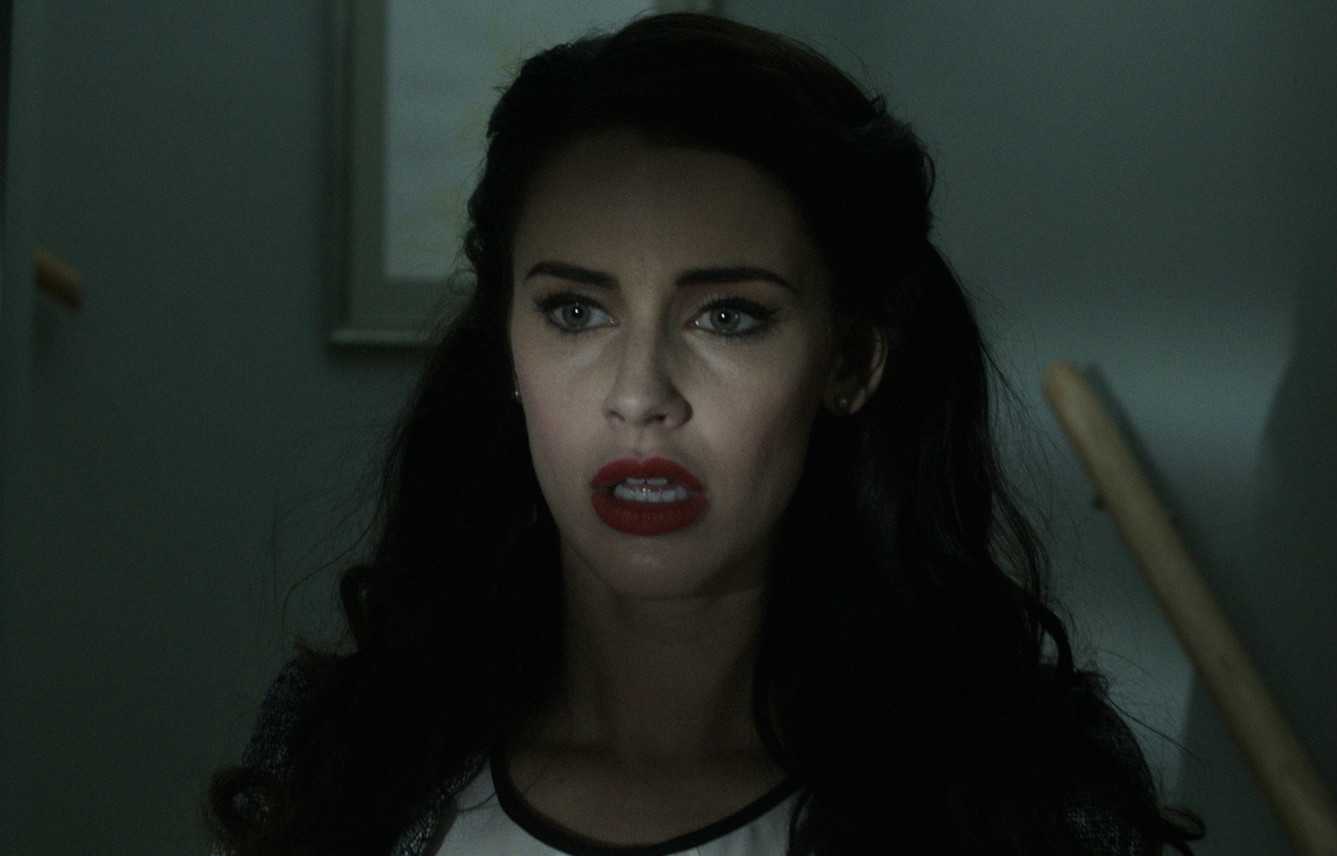 Momentum Pictures
PopWrapped: How would you describe the film?
Jessica Lowndes: Abattoir is a 1940s film noir based in modern day. And it is a beautiful and haunting take on a haunted house. I play Julia Talben, who's a real estate reporter. I just found out that my entire family has been murdered, so I take it upon myself ... I turn it into a crime investigation to figure out what happened to my family. And it turns out Jebediah Crone is buying houses, working out a "kill room", in which he kills the people, and then he sells it again, and he's now living in this house constructed of rooms of the dead, which is the abattoir.
PW: What made you interested in the story?
JL: It was something original and fresh. Something I've never read before. I also love Darren. I've known him for years. I did Devil's Carnival with him. I've met him even before that. And I loved his idea of this 1940s noir horror film. I wanted all the dialogue to be 1940s rapid-fire, which is really challenging and different, which is cool. I watched a lot of Bacall and Bogart films to try and get that down. And then, as an actress, I was excited for the challenge to put myself into that emotional place and tell the story. It was a dream come true.
PW: What can you tell us about your character? I like that she's not the typical damsel in distress; she's the one who really takes control of the situation in the movie.
JL: Yeah, I think she's a very strong character, and that's what I loved. She's not just sitting back and being emotional about all the stuff that has happened to her. She's taking it upon herself to get to the bottom of it and figure it out. She's going all Nancy Drew and trying to solve the crime and the case. She's this analog girl trapped in this old world. So, she loves vintage, and I think that explains the wardrobe and everything. Because she loves her vintage clothes, her vintage car, her typewriter, and it's like she's almost in the wrong area, which I thought was real cool to kind of play with. And she's a key element of the story.
PW: The last minutes of the movie were terrifying. How was filming those scenes?
JL: It was terrifying! [Laughs] We shot in New Orleans, which was the perfect backdrop. We shot at real haunted houses ... homes where people have actually died in the past. You just feel this eerie vibe right when you walk through the door. So that was scary. And then I just feel like, again, the whole supernatural aspect was scary. And the set design was so great. They did such an amazing job that all I had to do was step on the set. It made my job ... I won't say it was easy because it was a very hard film, but it made my job easier. So, amazing and authentic ... yeah, you definitely feel like you're in an abattoir.
PW: What was it like working with a horror master such as Darren Lynn Bousman?
JL: It was incredible. I love him. I love his energy. I love his creative direction. I love that he wanted to do something different than anything he's done in the past. Like he is pushing his boundaries as a director. He wanted this to be an adult fairytale, almost like an Alice in a very messed up Wonderland. And he pushed me and challenged me, and I feel like I learned so much from him. I love working with him. I trust him. I think like he's constantly setting the bar and doing something that people like to talk about.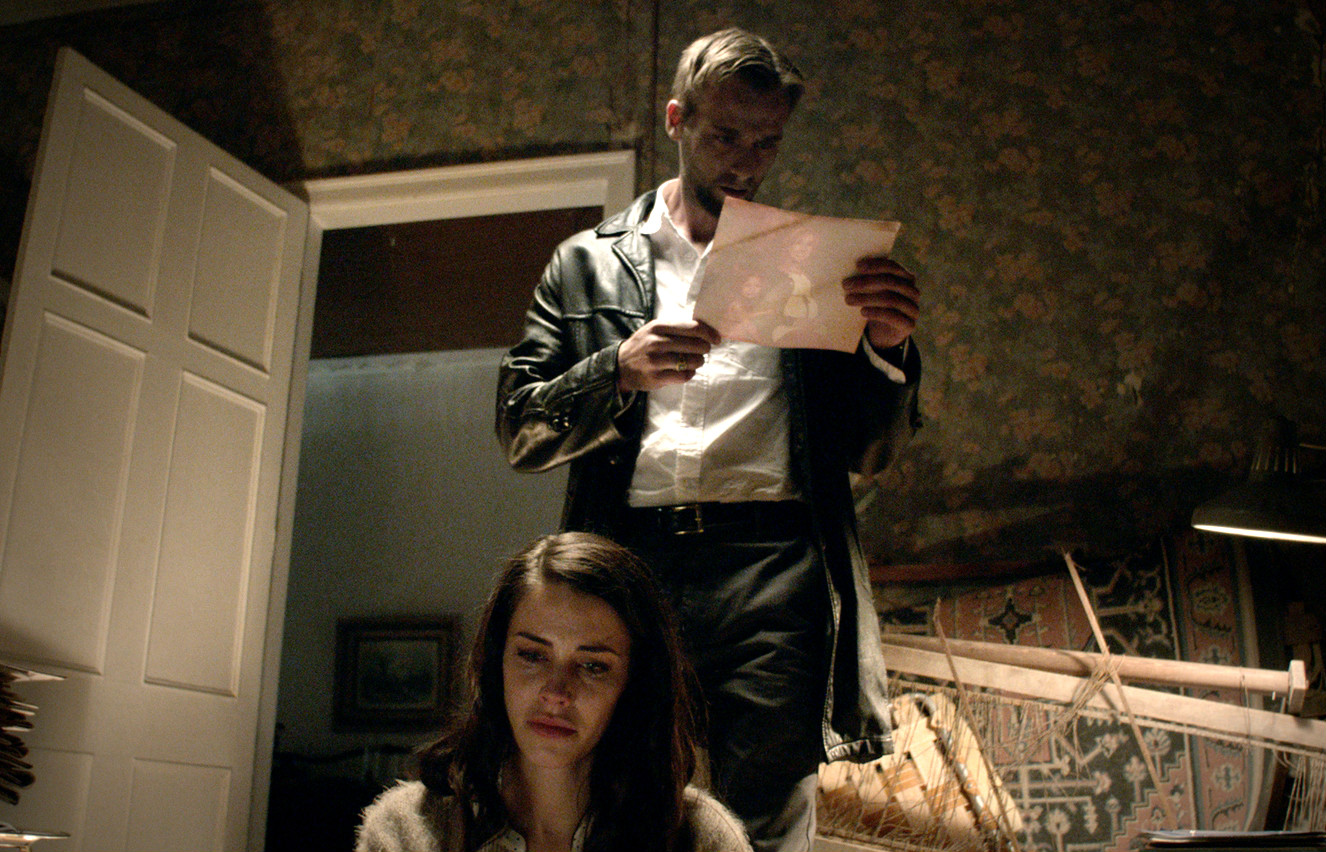 Momentum Pictures
PW: What would you say to people who aren't keen on watching horror films? Why should they watch the movie?
JL: This is more of an art piece. I feel like it's hauntingly beautiful. It's not gruesome. It's not gory. It's scary but it's more of a psychological thriller. It makes you think. And that's what I love about it. I feel like you need to watch it two or three times because the first time you might miss some key elements. It's a very complex story, and, if anything, it's more of a psychological thriller.
PW: You started really young. Would you encourage young people who want to be in show business to try out young, or would you recommend waiting it out for a few years?
JL: I feel like following your dream is the best advice ever. I've known since I was really young this is what I wanted to do, and I don't regret moving here when I was 16, because I absolutely love acting, I love singing, I love it all. So I'm really happy that I came down here and got a head start. I learned so much, and I want to create. I've had such a great time. I've been working since I was 16. So, yeah, I definitely would encourage anyone to go after their dreams and not give up. And it's definitely a cutthroat business, but it's worth it. I love telling stories, so, for me, it was the only option. With acting, I get to tell someone else's story, and, then with music, I get to tell my own.
PW: Do you have any plans to do more music?
JL: Yeah, I actually just released a song called "Underneath the Mask." And I created a challenge ... more along the lines of the "ALS Ice Bucket Challenge", I created something called the "Take Your Makeup Off Challenge." It's all about female empowerment and girls feeling confident and beautiful in their own skin and embracing natural beauty and celebrating that. And, basically, in the challenge, you post a makeup-free selfie or a makeup-free video, and then nominate others who would like to do the same, and they have 24 hours to do the challenge. And, for me, it goes with my music video. In the music video, I'm taking off all my makeup ,and it was definitely nerve-wracking because I am perceived to be a certain way or when I go out in public ... And, for me, this is really important. And I feel like the response has been so amazing so far, and I feel that, every time someone posts a makeup-free selfie, it's a vote of confidence that they're putting in themselves, and, to me, that's such a positive step, and I feel like that's what the world needs more than ever right now.
PW: How was working on A Deadly Adoption with Will Ferrell and Kristin Wiig?
JL: It was a dream come true. It was such an incredible experience. I had a blast. Both of them are amazing. I still pinch myself that I got to do something like that. It was the best time ever.
PW: Do you have any upcoming projects that you want to tell us about?
JL: I've been playing a hippie cult leader psycho on Dirk Gently, which is Elijah Wood's new show. And I just released a blog with my best friend called "Dear Loco," which is about female empowerment. And it's a fashion, fitness, beauty blog, so it's a letter-writing form, so girls can write in with questions -- and Lo stands for Lowndes, my last name, and Co stands for Courtney; my girlfriend's in fashion and a designer -- so, basically, they ask us any of their questions they want answers to, and then we answer them. It's been so fun. I just launched that a few weeks ago.
You can catch Jessica Lowndes in Abattoir in theaters, VOD and Digital HD.
Check out the film's trailer, below.