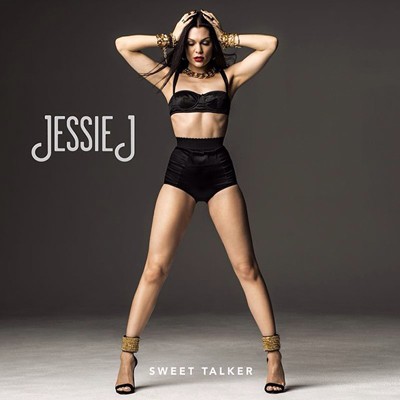 Courtesy of: Idolator
Jessie J is preparing for the release of her third studio album, Sweet Talker. The record drops soon, preceeded by the massive Ariana Grande and Nicki  Minaj-assisted lead single, "Bang Bang". The songstress is currently launching the second single from it,"Burnin' Up", featuring 2-Chainz. As her promotional campaign goes on, she has now teased the music video for the latter and unveiled the iTunes snippets of her record.
The Ricky Reed and Axident-produced "Burnin' Up" is a perfectly solid tune, banging and danceable, with a sass to it. An infectious R&B-pop melody is blended together with one hell of a vocal performance; Jessie sings it out fantastically once again. Give it a listen:
The songstress has already filmed the accompanying music video for the track. She has now gone and shared a teaser from it on Instagram, which reveals that her new visual is going to be dance-centric. We see her looking amazing in a black, leather leotard and black boots, along with a group of female backing dancers. They all give us a taste of the choreography in the short clip, performing a little piece of the actual routine. Give it a look.
Jessie J did not stop there though, as she also released 90-second snippets of each song on iTunes. The songstress joined her forces with the likes of Max Martin, Diplo, Pharrell Williams and The-Dream, among others, to get the tracks laid down for the album. With all those hit-makers and the special treatment given to this new era of hers, it couldn't possibly be bad. The snippets are long enough to give a glimpse of what's to come, but too short to judge each track from them. If anything, what can be heard here is really promising. Take a listen.
[soundcloud url="https://api.soundcloud.com/tracks/169141781" params="auto_play=false&hide_related=false&show_comments=true&show_user=true&show_reposts=false&visual=true" width="100%" height="450" iframe="true" /]
Jessie J is scheduled to drop Sweet Talker on October 13.
Keep Up With PopWrapped On The Web!
Twitter 
SoundCloud
Facebook
Instagram
Tumblr
Pinterest
YouTube