September is a busy month in the city of Toronto. How else would a city wind down from the star-studded, red-carpeted madness the Toronto International Film Festival brings than by hosting another festival? To recover from the stardom, we've invited some of the best comedy acts in North America to, probably, make fun of some of the very concepts we just finished celebrating. And, to make us laugh. Hard.
In its third year, JFL42 is Toronto's biggest comedy festival whose headliners, like Seth Meyers, Lena Dunham, Amy Schumer, Nick Offerman and more are making international ones! In the next week, I'll be reporting back about some of my all-time favourite stand-ups, personalities, sketch and improv teams and sharing thoughts about new ones too!
Life is full of surprises. Sometimes, your friends throw you a surprise party. Sometimes you step in gum and you spend the rest of your walk home trying to inconspicuously peel the gum off of your shoe for fear of a permanent gum-badge on your cool kicks. Other times, you reserve tickets to see one of your favourite comedians, Mike Birbiglia, and then another one of your favourite comedians, Chris Gethard, shows up to open the act! Life is cool! I've had the opportunity to encounter and witness Chris Gethard's bold and eloquent work in a multitude of capacities, including his cult-like public access show,
The Chris Gethard Show,
his book,
A Bad Idea I'm About To Do,
and his captivating stand-up. In my opinion and as Birbiglia put it this weekend at JFL42, he is "one of the best comedians in New York and the world."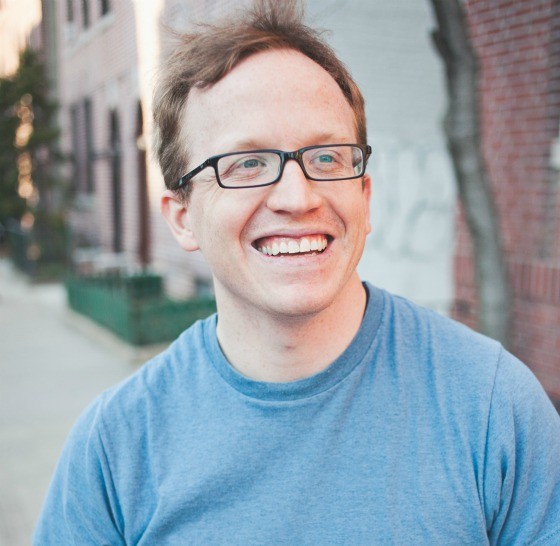 Blogs.citypages.com
I've always appreciated the way Gethard's stand-up delivery is predominantly in the form of story telling. He describes to his audiences ridiculous, often uncomfortable and weird stories. Yet, his gentle disposition and unexpected confidence allows his audiences to trust him. Gethard masterfully tricks them into normalizing the bizarre occurrences of his life in a way that is really, really hilarious. He does so almost as if to simply say, "Things are weird, let's laugh about them together." Despite the social anxiety he openly speaks about experiencing, I think he would make a fantastic dinner party guest. It comes as no surprise that Gethard's stories about newfound married life, an inexplicable infatuation with 'Gatorland' and his New Jersey childhood charmed the JFL42 crowd that didn't even expect or ask to see him. Mike Birbiglia has been one of my favourite comics for a long time, and I proudly declared that he was unconventionally my biggest celebrity crush in
The Fault In Our Stars
movie. Although I knew him well from his movie,
Sleepwalk With Me
and his stand-up sets in the late night world, I had never seen him perform live. And, I'm so glad I did. Birbiglia was hilarious. He spoke honestly and dryly about getting arrested, his cat, hosting awards shows and more. It was his natural interaction with the audience, however, that was most notable in his performance and what distinguished knowing him via the Internet and actually seeing him live. Birbiglia's set was woven together with ease by a series of recurring jokes that increasingly made the audience of over a thousand people feel like old friends. Whether it was misspeaking his cat's name or playing around with the idea of 'bad' jokes, he enticed the audience to laugh together with him. Birbigs even got to know some of the audience members, falling to his knees in laughter when one man offered an anecdote about being arrested for "elbowing someone in the face." Through uncontrollable giggles, he responded with doubts about that being "illegal" and insisting that there "must be more to the story." He was also unfazed by an inevitable drunk heckler, who unwarrantedly and obnoxiously opposed his set. Without blinking, he calmly and kindly answered by shutting her down in a quick-witted and hilarious way that any recount of mine could never holistically depict.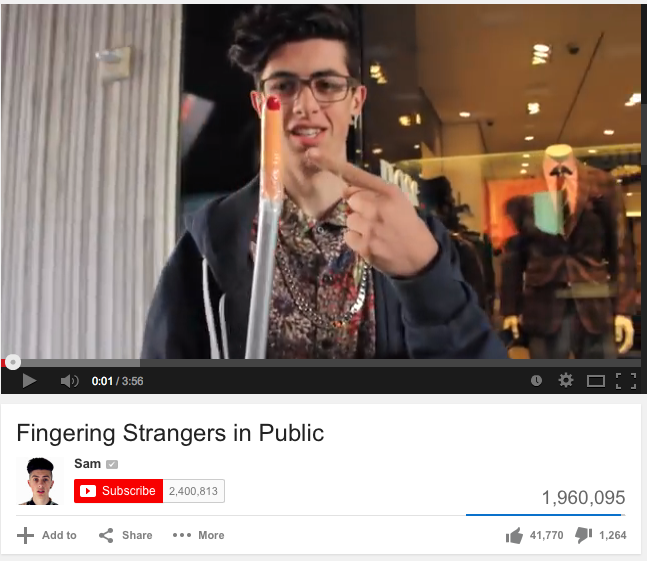 Bohemian.com
I was so pleasantly affirmed in my admiration of both comics and hope they make it back "up" to Toronto soon.
You can buy Chris Gethard's comedy album, My Comedy Album here. And, Mike Birbiglia's My Boyfriend's Girlfriend here and his tour dates can be found at birbigs.com.