September is a busy month in the city of Toronto. How else would a city wind down from the star-studded, red-carpeted madness that is the Toronto International Film Festival than by hosting
another
festival? To recover from the stardom, we've invited some of the best comedy acts in North America to, probably, make fun of some of the very concepts we just finished celebrating. And, to make us laugh. Hard. In its third year, JFL42 is Toronto's biggest comedy festival whose headliners, like Seth Meyers, Lena Dunham, Amy Schumer, Nick Offerman and more, are making international ones! In the next week, I'll be reporting back about some of my all-time favourite stand-ups, personalities, sketch and improv teams and sharing thoughts about new ones too! Here's what you need to know so far: Lena Dunham is delightful. Toronto was tangibly excited by the visit of the
Girls
star's notoriously bold and hilarious voice, but since she does not conventionally perform stand up or sketch comedy (although her SNL performance this year might lead you to think otherwise), we've been excited to see what kind of performance she would bring to the festival. I'm pretty sure friendship doesn't count as a performance, but that seems the most fitting title for what Dunham presented to over 3,000 "new friends" in Toronto's Sony Theatre, as she put it during her Q&A with Jian Gomeshi (the Ryan Seacrest of the North). Admittedly, she didn't know how it would work "logistically," but she endearingly reassured us that she was "excited about the prospect." In the process of getting so cozy with her JFL42 audience, Dunham read a quick-witted, honest and loving coming-of-age excerpt from her upcoming book
Not That Kind of Girl: A Young Woman Tells You What She's "Learned."
In the excerpt, she delivered a charming recount of her presumably awkward, anxiety-ridden and formative summer camp experiences. An unapologetic and candid series of tales about Dunham's life, times and thoughts can be expected from this preview. Also, Dunham coins the term "AMFYOYO" with perfection and I'm pretty sure it's the new (and improved) "YOLO." In the interest of keeping this post spoiler-free, you'll just have to buy the book to see what it means. As for the interview-style conversation with Jian, although not entirely comedy-based, Dunham's insightful and charming presence itself brought uproarious response to an audience that indeed felt like a gathering of friends. Additionally, she proved her Canadian worth by affirming that our national anthem is "I Will Remember You" by Sarah McLachlan and that she had been snacking on
Timbits
and
Ketchup chips
. Here are some notable excerpts that might make you feel like you, too, want to be one of 3,000 of Lena Dunham's closest friends.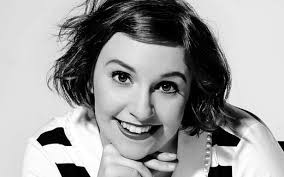 Jl42.com
On sharing her stories
Being open about our experiences is a gift we can give to other people. It's a way we can unite the world and become a real part of each other's lives. When you tell your story and you're honest about what you've been through, you're giving a gift to other people. You're making them feel normalized. That's how I've been able to get through my youth and the more complicated parts about being female. […] If this book can be a small offering in the direction of legitimizing women's stories, that would be a very satisfying thing for me.
On 'oversharing'
Oversharing is something women constantly get accused of. When men do it, they're just sharing stories.
On criticism about Girls
The idea that the show is too naval gazing or that the characters are too unlikeable […] are really hard criticisms for me to take seriously, because I think they're so gendered. The fact that we're sitting around being like, "Walter White is a meth dealer that kills children. Tony Soprano wacks his relatives. These are are most beloved television icons, but this girl was kind of a bitch to one of her friends!" is so ridiculous.
On the distinction between her and Hannah Horvath
I love Hannah, but she's not, like, the queen of self-reflection. So, I hope people will read the book and think that I'm slightly less of a monster.
On what the TV business needs
We need more show runners who are people of colour who are queer people, who are representing the very communities that need to see themselves on television. That's what needs to happen.
On being responsible for Taylor Swift's title as a feminist
I doubt I was responsible for that, but she's amazing.
On other prominent figures rejecting the label of feminism:
It's not a concept you can reject. If you're a feminist, you believe in equal opportunities, you believe that women should be compensated for the jobs they do, you believe that men and women should have the same opportunities. If you're a feminist, you're for equal rights on the whole. That's not a concept you can really shoot down… unless you're a monster. Feminism doesn't mean women are going to rise to power, take over the planet and cut off men's testicles.
Advice to other writers
Write about the things you have to write about. When [you're a writer] it's not a choice to share, it's a need to share and that's informed everything I've done from a young age.
Please follow me on Twitter
@celesteyim
for updates about other JFL42 acts! I'd love to hear from you- suggestions, questions and feelings! All the feelings!
Keep Up With PopWrapped On The Web!
Twitter 
SoundCloud
Facebook
Instagram
Tumblr
Pinterest
YouTube