Oh
JJ Abrams
what a sneaky devil and spoiler genius you are! That's exactly how I feel when
Abrams
hit up
Twitter
earlier this week and twitted about his excitement over the
Apple Watch
. Sounds innocent enough, right?  People get excited and tweet all the time, hell when I order French fries and there is a onion ring in the cup I tweet...God I have no life! Well take a
look at
his message and pay special close attention to the background.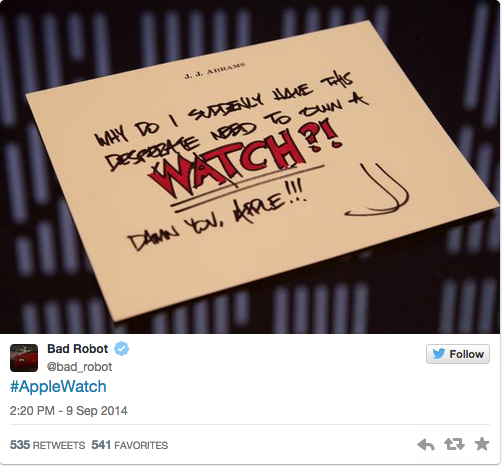 Courtesy of perezhilton.com/ Twitter
Look at all that cheddar! Now, if you're like me and wing around your multicolor lightsaber everyday, you'll recognize that is the reflection of what appears to be a THIRD Death Star baby!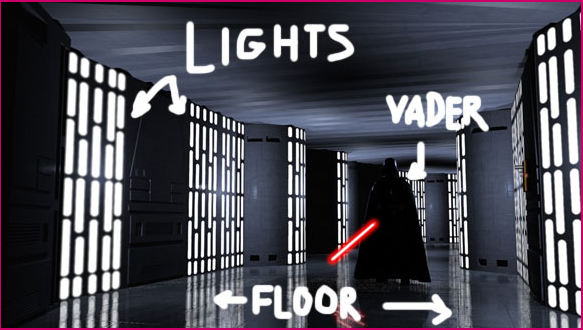 Courtesy of perezhilton.com
Exactly where is the Empire getting all their funding from to build another gigantic weaponized space ship? Do they have a GoFund me account? Exactly what
do
the Storm Troopers do in their spare time? Oh God, visual image! Well, whatever the case as long as they hire an architect that draws up plans to an impenetrable station that doesn't have an opening exhaust port that multiple  space fighters can fly in to the ONE, unguarded weak spot to the battle station - they should be ok.
Keep up with PopWrapped on the web!
Twitter SoundCloud Facebook Instagram Tumblr Pinterest YouTube