In other dating rumor news, it appears JLo and Drake are becoming quite acquainted, as Jenny from the Block continues to prove she loves going around the block!
The 47-year-old "Ain't Your Mama" singer recently canceled her Miami New Year's Eve show at E11even nightclub to (allegedly) spend time with 30-year-old rap star Drake.
Sources, at first, said that Lopez canceled her show to "spend personal and family time," later revealing that this personal time will be spent basking in the ambiance of which we call Drake.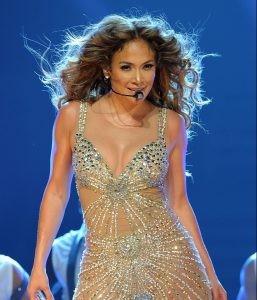 Aceshowbiz.com
This comes as no surprise to the public. Talks of JLo and Drake potentially dating have been swirling since earlier this month after the Views from the 6 rapper took to Instagram to post a picture of the singer and him sharing what appears to be an intimate moment after JLo's Las Vegas show. JLo returned the favor by reposting the picture to her account, spearheading the idea that these two may actually have eyes for one another.
Both JLo and Drake have quite a lengthy dating rapsheet. JLo has been married and divorced three times already. Some of her most well-known exes include rapper P. Diddy (aka Puff Daddy back then) for two years, actor Ben Affleck, to whom she was engaged for a few months, and one of her most recent is actor Marc Anthony. Anthony is the father of her two children, Emme and Maximilian.
Drake's dating sheet isn't squeaky clean, either. The rapper has been rumored to dabble with the likes of tennis champion Serena Williams, Grammy Award recipient Rihanna, and a host of models, strippers, and bartenders.
Although it has not been confirmed that the two are officially an item, it has been confirmed that they are working on an upcoming project together. This will definitely be something different for the fans to enjoy!
Nicki Minaj will perform in JLo's stead in Miami on New Year's Eve.